Posted by Anand Ingle on 2020 Aug 26th
You're bound to get laughs at this year's Halloween party or costume party when you wear one of our nun costumes. Because at Oya, we have both traditional and sexy nun costumes that are sure to get noticed. In our online shop, you'll find varied nun costumes in the most diverse styles. You can transform into a fun Mother Superior, or a classic or super sexy nun. If you want you can even become a zombie nun if what you really want is to scare the hell out of your friends & family. So buy your nun costume and conquer heaven in a long (or very short) suit and veil. Voila, you've finally found some costumes that look as God intended!
Head on to our shop & get your own nun costume for Halloween! In the meantime, learn some more about nuns and check out some costume ideas!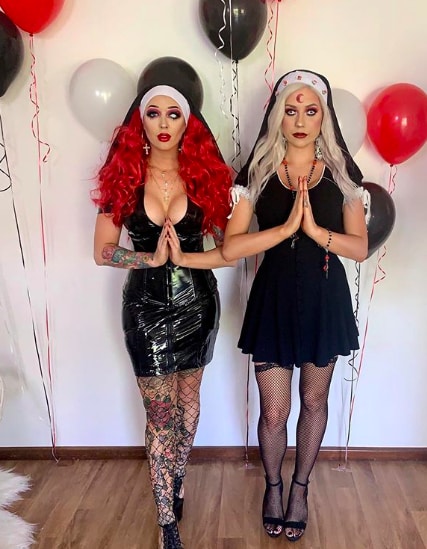 image via @mermaidwife on Instagram
Who are Nuns?
Nuns are the part of the lowest rung of the hierarchy in the Catholic Church. They are called consecrated religious, meaning that they've taken sacred vows of poverty, chastity, & obedience.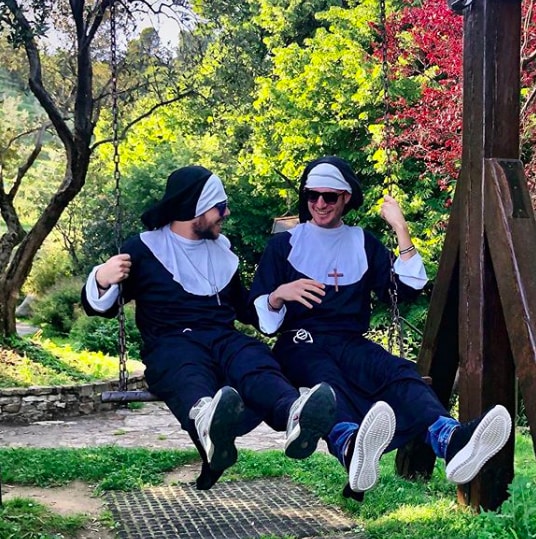 image via @suor_presa_ on Instagram
What do Nuns do?
The Nuns are a part of hundreds of different religious orders, communities, congregations & these congregations indulge in various social activities. Some of these communities specialize in teaching and others in hospital work. Some engage in several active missions, and some devote themselves to a cloistered life of contemplative prayer.
The Nuns live in community with other members of their order. They share all meals together and try to work together, pray together, & recreate together. Because they take a vow of poverty, they don't own their own cars, also they have no personal savings or checking accounts. The religious orders they belong to provide all this, and they must ask their superiors when they need or want something. And this is where that vow of obedience kicks in.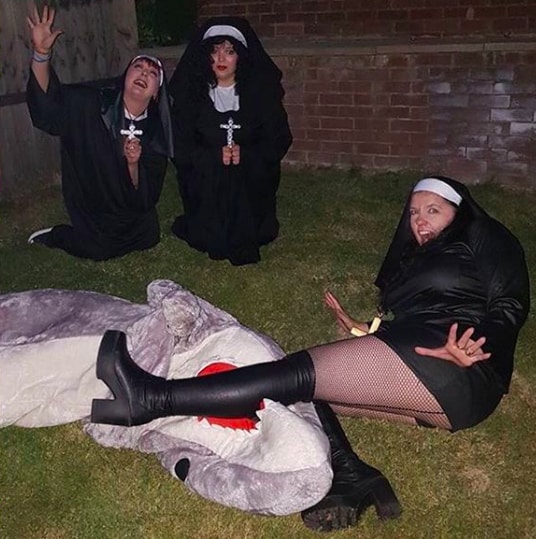 image via @yasminsaoirse on Instagram
The distinctions among various types of communities can be best explained by looking at where the Nuns live:
Monastery: Monks and nuns technically live in monasteries with restricted access to the outside world. Monasteries are those places where only women as nuns reside or where only men as monks live. Few of the monasteries have guest accommodations, & the monks or nuns live a monastic type of spirituality, such that they all gather in the chapel to pray together & then all eat together & then all work somewhere in the monastery, cooking, cleaning, & other activities. Members living in these orders spend as much time as possible in work and in prayer.
Convent: Religious sisters live in convents which offer considerably more open access to the secular world. Residents typically live & pray in the convent but work outside in schools, hospitals, & so on.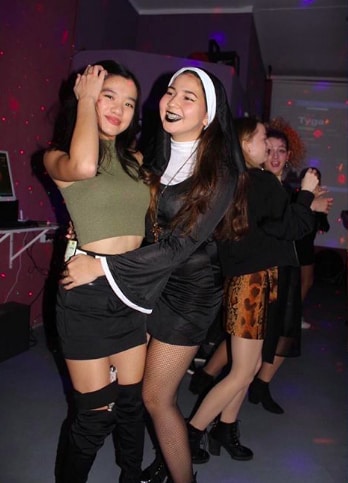 image via @venus.rosie on Instagram
Interesting Nun Fact
You can figure out the order of the monk, nun, sister, or friar by their habit (religious garb). Franciscans wear brown garbs, the Dominicans wear white garbs, the Benedictines wear black garbs, & the Missionaries of Charity wear white garbs with blue stripes. Also, some communities of women don't wear a veil anymore on their head but wear a pin that identifies them with their order instead. The style, size, & color of the women's veils also designate their community.
Get your nun and priest costume today!
You May Also Like
[[1189]]