Posted by Yasmina on 2020 Aug 4th
If you're on the hunt for a scary yet timeless Halloween staple, look no further! Let these spooky scary skeleton costumes send shivers down your spine! Skeleton costumes are a Halloween classic for a reason. They're so simple to make, and stunning to look at. Tap into the rich history of skeletons and plan your skeleton costume today! Did you know that babies are born with 300 bones, but adults only have 206? Or that your teeth are the strongest bone in your body? Here are 5 of our favourite easy skeleton costume ideas.
---
1. Skeleton Costumes for Kids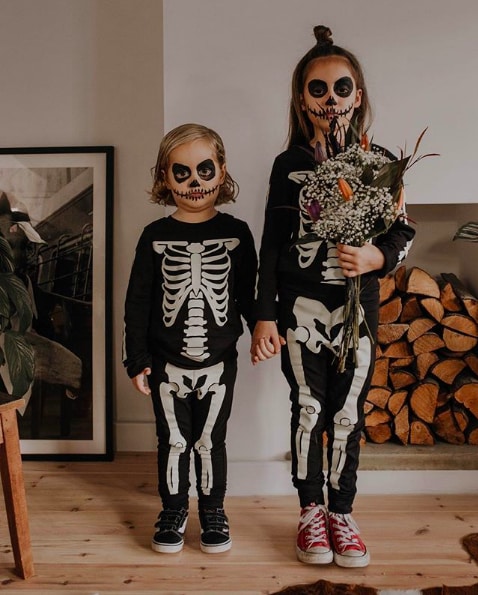 image via @jesslathan on Instagram
These costumes for kids are so chic! The moody atmosphere and eerie tone of this picture looks perfect for Halloween. Make your own skeleton costume and have a photoshoot just like this one! For their costume, these kids used a matching shirt and pants set to look just like spooky skeletons! The bouquet of flowers pulls everything together—sometimes all you need are a few accessories. The makeup is also a great touch!
---
2. Skeleton Suits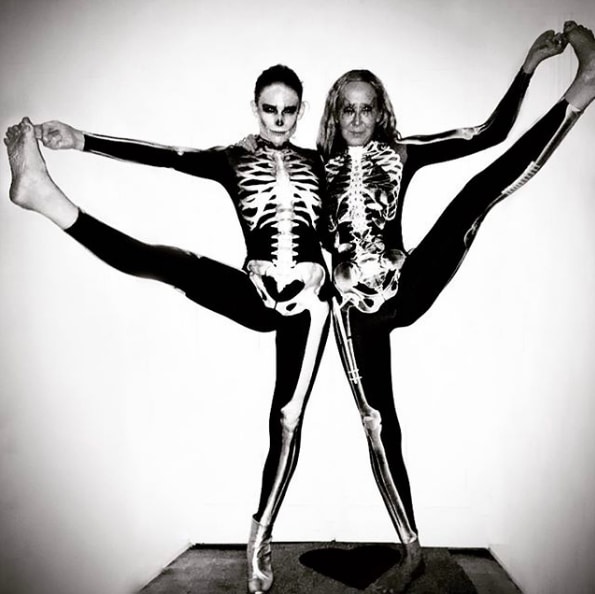 image via @fiercegracenyc on Instagram
These yoga enthusiasts look stunning in their full body skeleton suits! Get stretching and show of your skeleton skills this Halloween. This skeleton costume is so simple and easy. You can use black clothing you already have and paint over it, or buy a full body skeleton costume here at Oya Costumes! Take a look at our onesies for more easy, one-piece costume ideas. Don't forget the skeleton makeup!
---
3. Family Skeleton Costumes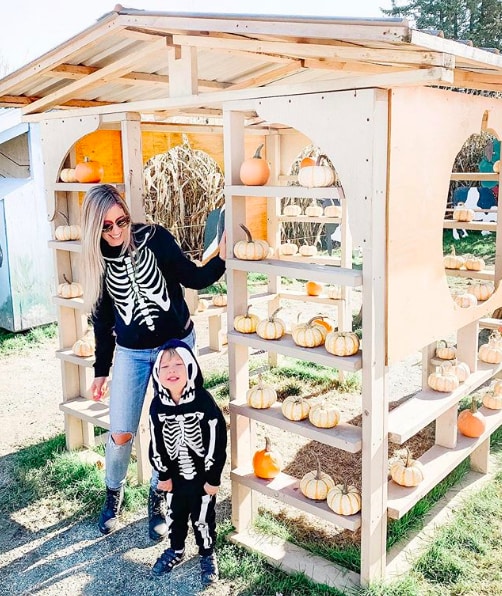 image via @livinlifewells on Instagram
This skeleton costume is so easy and so adorable! You can find skeleton looks just like this mom and child for every shape and size. The skeleton hoodie keeps things simple and easy, and everyone will still know exactly what you're dressed up as. Gather the whole family and create a group skeleton costume! The black and white look suits everyone. Check our our costumes for babies and young kids so you can easily dress the whole family.
---
4. Skeleton Couples' Costume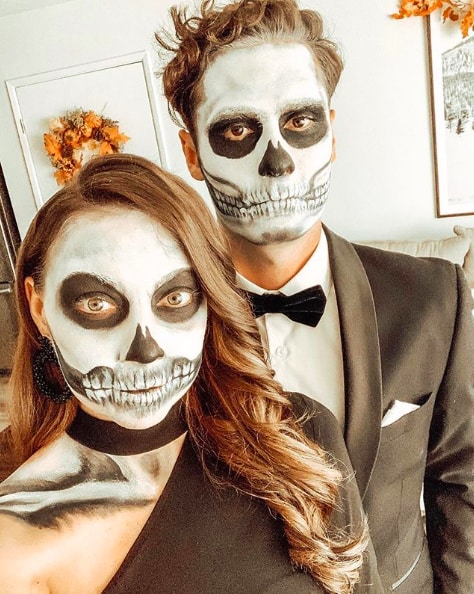 image via @taylor_toro on Instagram
What a spooky pair! This couple looks so classy in their matching couples' skeleton costume. Whether you're going to a Halloween party, costume party, or any other event, this look is a classic and will look amazing on you! You'll look just like a celebrity on Halloween with a glam suit and other formalwear. The makeup is what really pulls this costume together, so get creative! If you really love the couple look, check out our other couples' costumes!
---
5. Skeleton Costume for Pets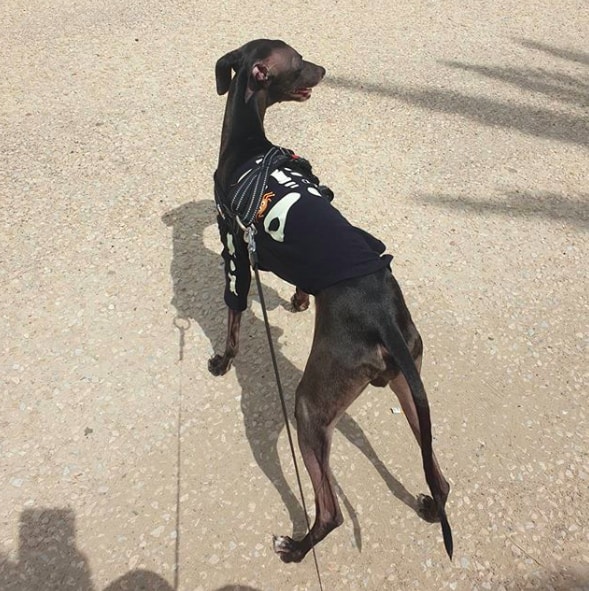 image via @freaktheiggyest on Instagram
Pets are part of the family too! This dog looks so cute in a simple skeleton costume. If you're going trick-or-treating, or just heading out on the town this Halloween, bring your pets along! Check out our other costumes for pets for more ideas. No matter what size your pet is, Oya Costumes has the right thing for you! You can even couple with your pet for an adorable matching skeleton costume.
---
Did these skeleton costume ideas inspire you? Check out our skeleton costumes for more ideas! Look spooky this Halloween in a classic costume—you can't go wrong with a skeleton costume.