Posted by Anabelle Zaluski on 2020 Oct 9th
Everyone has some old, sad wigs in their costume drawer. Halloween is the perfect time to revive them! A wig adds pizzazz to any costume! Upcycle your old wigs or get your own wigs here for your perfect Halloween costume. What are your ideas? Here are 8 of our favourite costumes that look great with wigs.
---
1. Unicorn Costume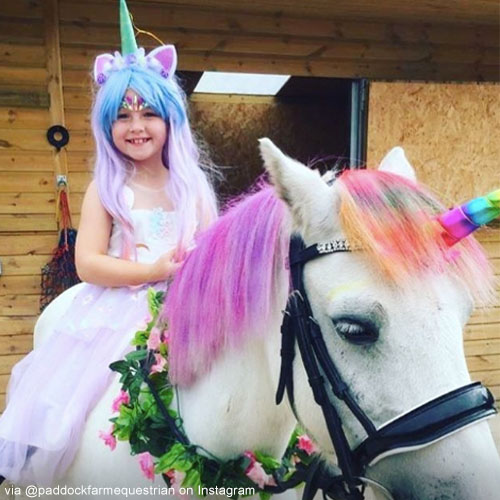 Unicorns are one of the best animal costume ideas out there! They're so majestic and everyone looks good in these classic pink and purple colours. You can't have a great unicorn costume without a great wig. Go for a sparkly blonde wig for a classic look, or go colourful! Get a rainbow wig, or a blue and pink one like this unicorn lover. For an extra easy unicorn costume, check out our onesies!
---
2. Frozen Elsa Costume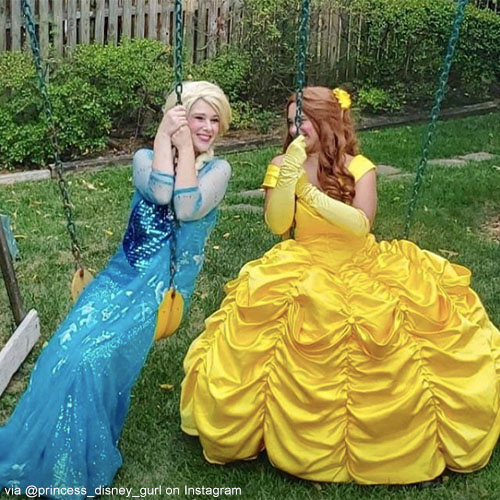 Let it go this Halloween in an Elsa costume! Even though Frozen II came out over a year ago, it's still the talk of the town. Have you watched the new documentary on Disney+? Frozen costumes are always popular, especially for Halloween. Be Anna with a braided red wig, or go for Elsa! Her blonde locks are a beautiful symbol of freedom in the movies. You can't dress up as Elsa without the wig! The classic long blonde wig can be used for so many other costumes, too.
---
3. Marge Simpson Costume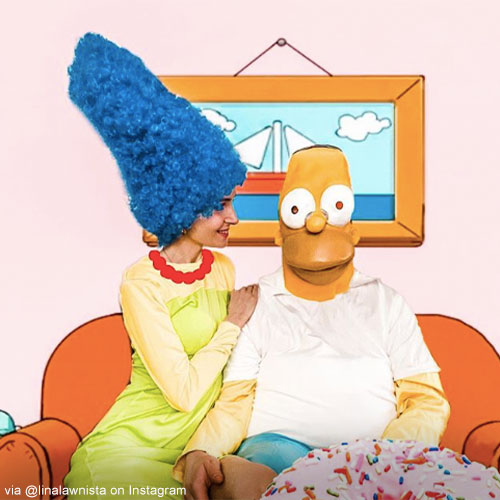 Do you and your partner have a fun sense of humour? Be characters from The Simpsons this Halloween! Go for a family costume and dress your kids up as Bart and Lisa, or go for a couple's costume like this pair. Marge Simpson's hair is so funny and cool, and it's pretty much impossible to achieve without a wig. This bright blue hair is perfect for Halloween! The rest of her costume is pretty simple, and your wig will be the star of this look.
---
4. Trolls Costume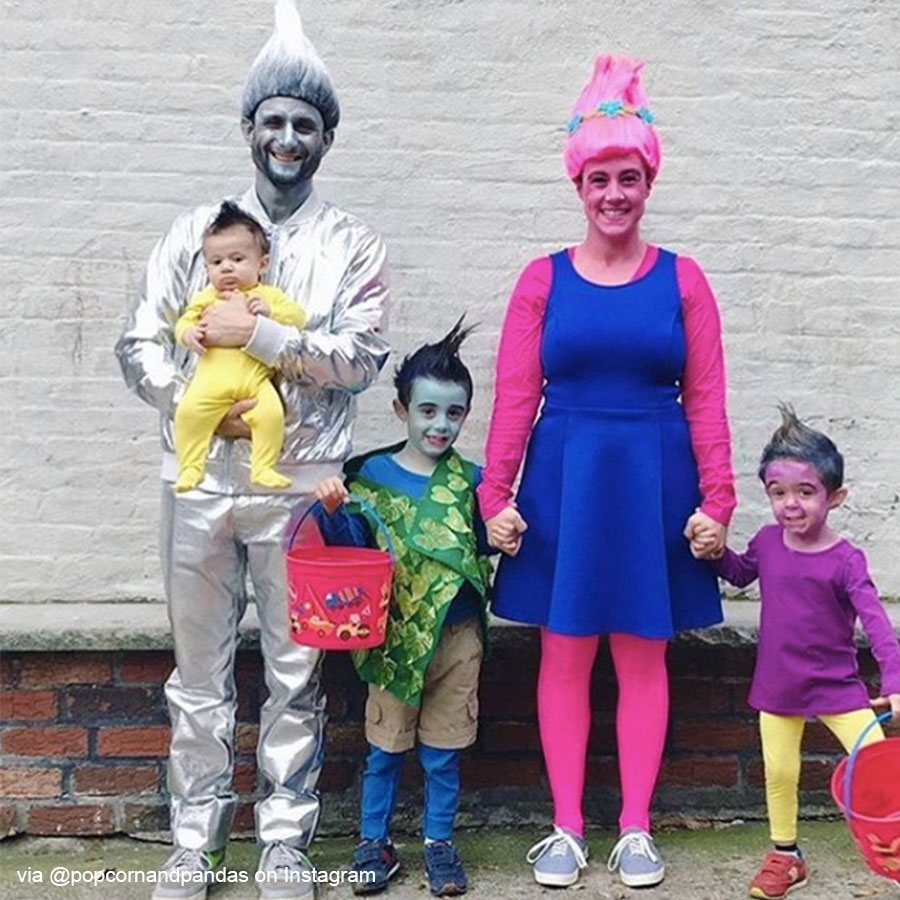 Trolls World Tour was one of the best movies of 2020! If you have children in your house, chances are you've already seen it tons of times. There are a few great characters to dress up as, like Poppy and Branch! This family looks so cute as a family of Trolls. This is perfect for a family costume! Get some simple Trolls costumes, and then add on some colourful Trolls wigs. Your family will have tons of fun this Halloween!
---
5. Wednesday Addams Costume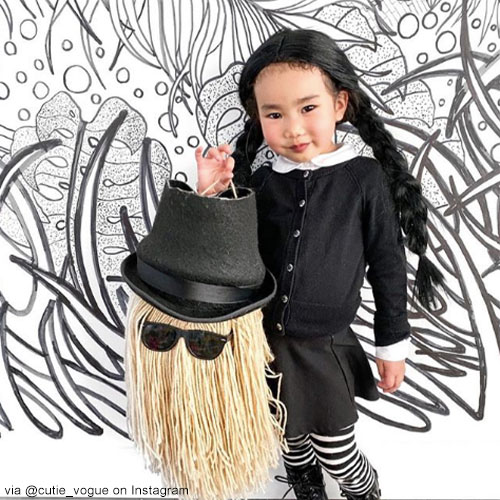 The Addams Family costumes are some of the most classic Halloween costumes around! Whether you want to be Morticia or Cousin It, you can find great versions of these costumes—and great wigs! Wednesday Addams is such a popular choice, and for a good reason. Wednesday is the perfect mix between cute and morbid. For this costume, get a long braided wig, preferably in black!
---
6. Annie Costume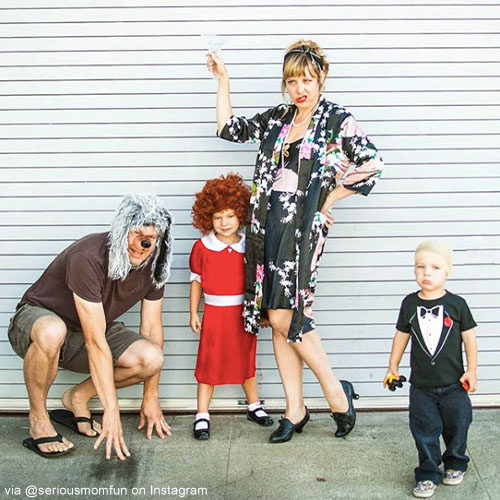 The sun will come out tomorrow! This classic movie musical is so optimistic and sweet. And if you want a cute costume for you or your child, Annie is perfect. Her iconic curly ginger hair is the perfect wig choice! It's so playful and fun, and every kid looks great in these colours. Go for a group costume! There are tons of other great characters to dress up as, like Sandy the dog, and Ms Hannigan.
---
7. Disney Descendants Costume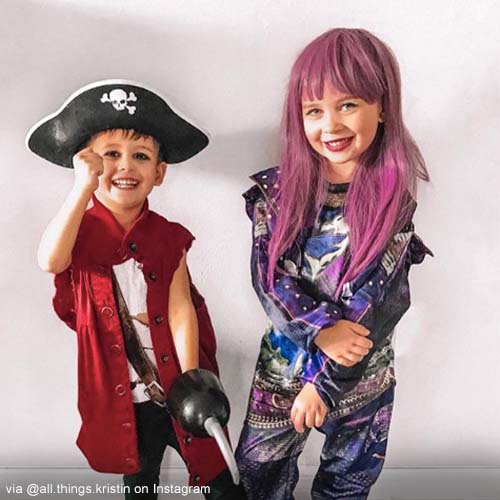 Disney's Descendants is a super popular movie series that every Disney-loving kid adores. The costumes are so bright and colourful, and so are the wigs! Whether you want to go for Mal's pink hair from the first movie, or you prefer Evie's blue look, you or your child will be able to get the perfect hair with a wig. Check out more Descendants costumes here!
---
8. Mad Hatter Costume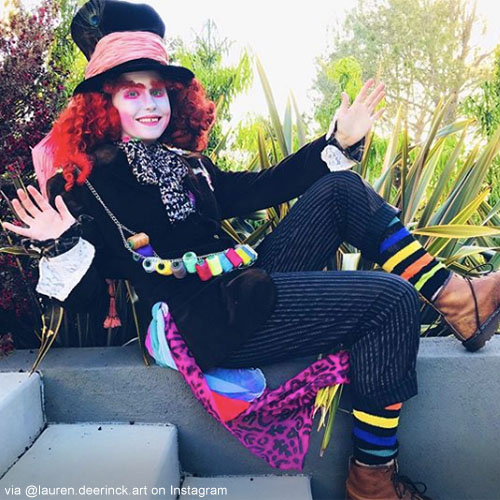 We're all mad here... especially on Halloween! Alice in Wonderland is such a classic Disney movie, and everyone loves it. There are so many fun and zany characters, like the Cheshire Cat, or Tweedle-Dee and Tweedle-Dum! Don't forget Alice herself. But the most fun costume from Alice in Wonderland is the Mad Hatter! Whether you prefer the Johnny Depp version, or the classic Mad Hatter, your costume will rock your next party. The orange wig is so fun!
---
How will you use your wig this Halloween? There are so many great ideas out there! If you're looking for more fun, colourful, comfortable wigs, look no further than our wig section.
You May Also Like
[[1278]]