Posted by Anabelle Zaluski on 2020 Jun 26th
There's no denying that the world is under a ton of stress. COVID-19 has changed the way we navigate our lives. But there are many people around the country who are eager to spread joy and happiness during this time. They call themselves Ninjas! Decked out in all-black Ninja costumes, these groups are delivering goodies to their communities with a smile. You can do it too! Here are some amazing examples of good deeds, with some cool Ninja costumes to go with them!
---
The Alberta Book Ninjas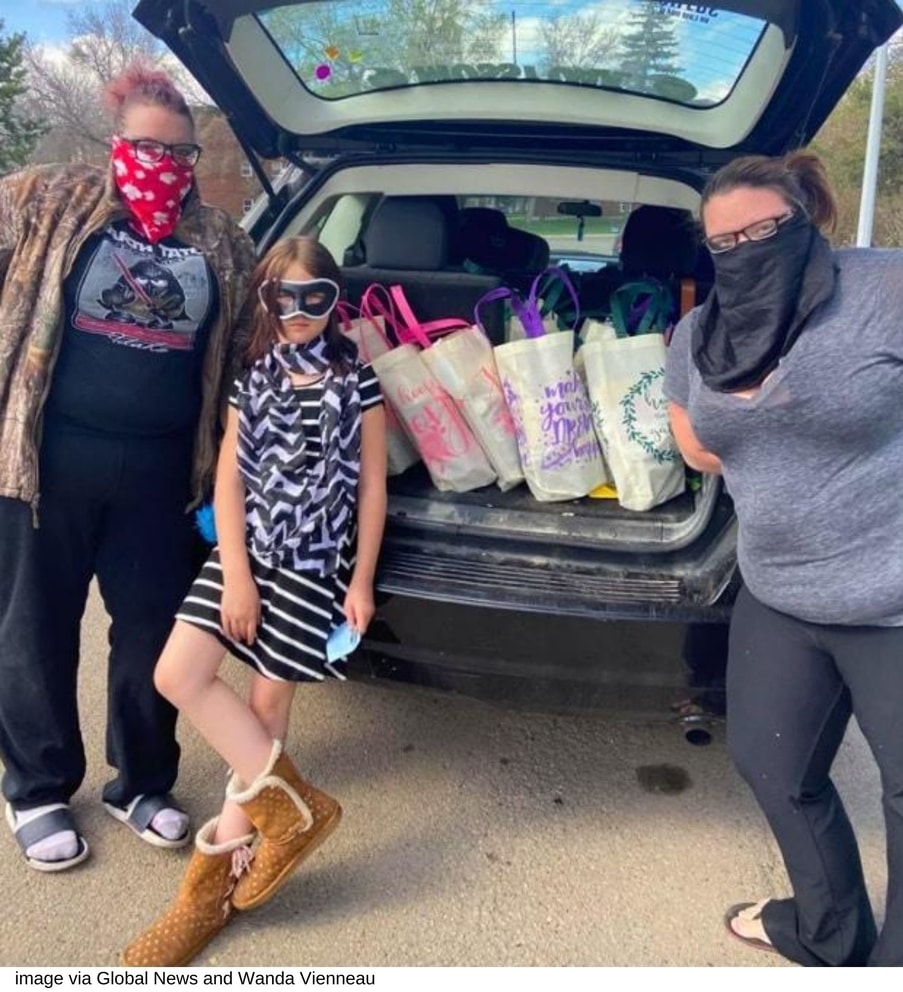 Angela Paik decided to use an Alberta Wine Ninjas Facebook group to start something even better: a social distancing book club! She and her community got dressed up and delivered books around town to read together, share, and connect. Paik told Global News, "People have joined from places I haven't even heard of."
Everybody likes getting a gift on their doorstep! It brings people together with a smile. Paik is doing great work with her book Ninja group. They don't even need a full Ninja costume to get the job done! They use Ninja masks and accessories to get the look.
---
The Class of 2020 Ninjas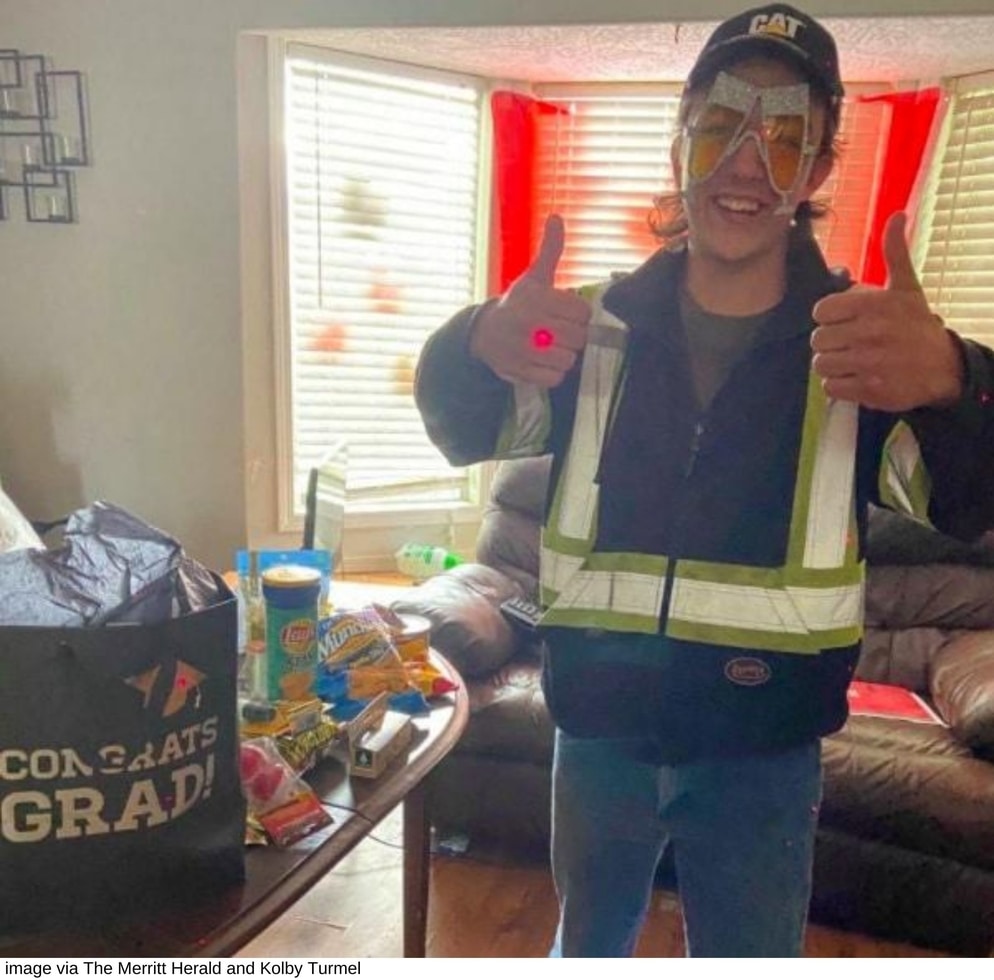 This year, thousands of students across the country are unfortunately missing out on their graduation traditions. One mother named Melissa Turmel decided to get a group together to make sure everyone could have a special day. She called it, "2020 Grads of the Nicola Valley get Ninja'd."
Turmel's team got decked out in Ninja accessories and Ninja costumes to bring celebratory goodie bags to the grads in their community. She said to the Merritt Herald, "I had one parent say it brought her to tears and that put a tear in my eye." Because of her and her Ninjas, there will be lots of happy grads this year! Great job, kindness Ninjas!
---
The West Jet Ninjas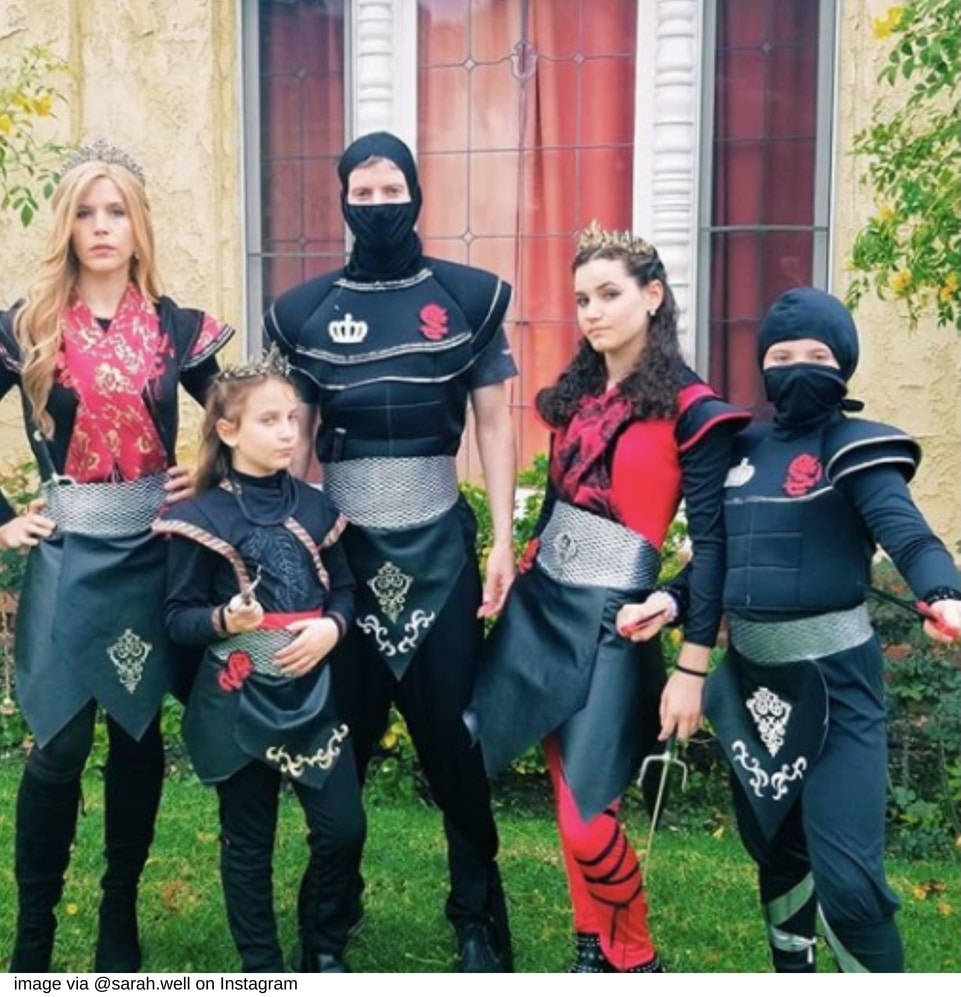 A group of airline workers at WestJet decided to take some of the stress off their essential workers and spread some kindness. With some of their employees homebound, they decided to get their Ninja costumes on and deliver them care packages!
CBC interviewed one WestJet employee, who said, "Since WestJet hasn't been operating normally, WestJetters like us who stay at home have found a way to stick together, have fun, support and inspire each other." It sounds like they have a great community!
---
The Ninja Kids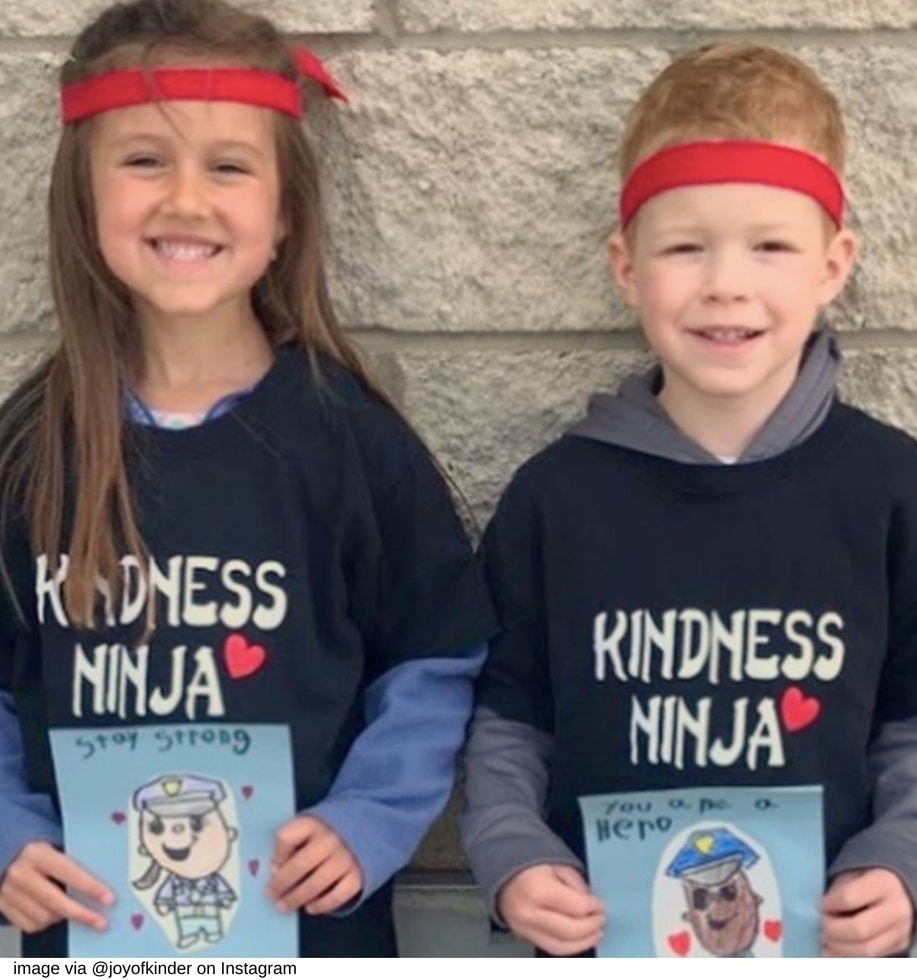 Who did it first? Kids, of course! As Kindness Ninjas get even more popular, one teacher recalled her experience with her third grade class. Together, even before the pandemic, these kids dressed up in their Ninja costumes and brought high-fives and handmade cards to their community.
Since the pandemic, the adults in their lives have been catching on, too. "It is so fun," one participant said to Coast Mountain News. "Especially seeing the post of happy faces of the ladies you ninja-ed." It is amazing to see kids and adults working together!
---
The Lower Mainlands Kindness Ninjas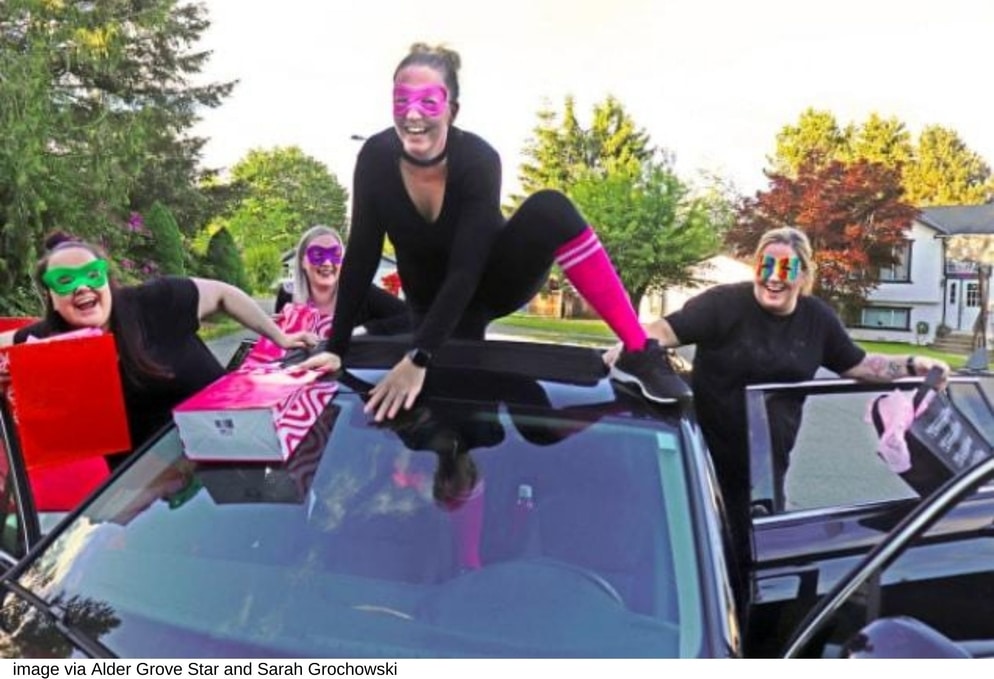 These kindness Ninjas are extra special! They dress up in their Ninja costumes and accessories to deliver goodies like snacks, wine, and activities for kids all around their community. The Lower Mainlands Ninjas even organized their own donation day, and collected supplies from the whole neighbourhood!
Just like real Ninjas, they do it all silently and anonymously, without asking for anything in return. "We're really just kind ninjas. Our mission is to spread kindness, however we can," said one of the members to Maple Ridge News. What an amazing way to spread kindness!
---
What are Your Kindness Ninja Ideas?
You can use your time to make the world a better place, too! Connect with your friends and family to brainstorm your own ways to spread joy during this time. Hopefully we provided some inspiration! Here are some amazing Ninja costumes to get things started!
Women's Ninja Costume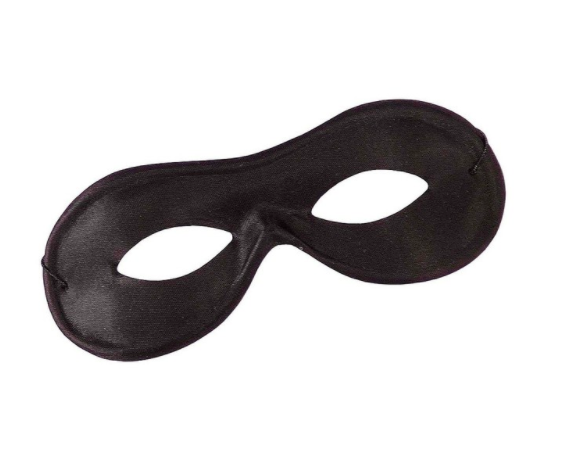 Black Ninja Mask
Boys Ninja Costume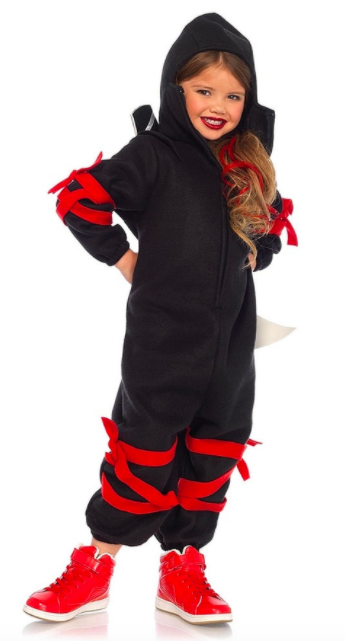 Girls Ninja Costume
Ninja Nunchucks
Men's Ninja Costume
You May Also Like
[[1130]]