Posted by Anand Ingle on 2020 Sep 10th
Witches, Jack-O-Lanterns, Goblins & Ghosts, oh no! It seems that this sudden reappearance of these spooky characters everywhere can only mean one thing – Halloween is almost here! And although most people really only celebrate Halloween's Eve on October 31st, there's no reason it should be that way. It's time we all start dedicating weeks to celebrating this spooky, mysterious day, and not just by watching those scary movies, but by decorating with eerie & stylish, Halloween-inspired decor as well. Here at Oya Costumes we have a huge range of Halloween home decor and accessories for October. Then, why not pick up some sophisticated accessories that will look great at a Halloween party and as decorations of your home leading up to the big day?
Take a look at some of our favourite Halloween decor items that will surely please your friends and neighbours!
---
Pumpkins
via @jordanlanehomes on Instagram
Pumpkins are the most classic Halloween decorations you can get! Have a pumpkin carving night with your friends or family, or get your own Jack-O-Lanterns ready made! These pumpkins will look so cute on your porch or in your kitchen. Check out our pumpkin carving tools if you like to DIY!
---
Halloween Signage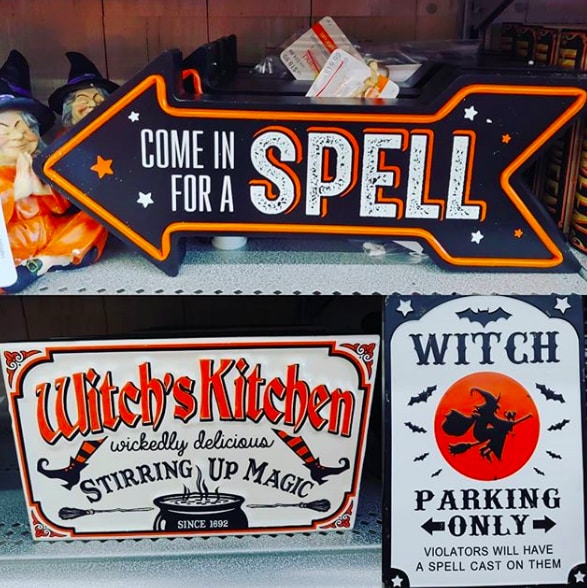 via @kweenofhowlaween on Instagram
What's better than these quirky Halloween signs? These are so cute and fun, and can go anywhere around your house. If you're creative, make your own! These ideas are pretty great though—you can never have enough Halloween puns.
---
Gravestones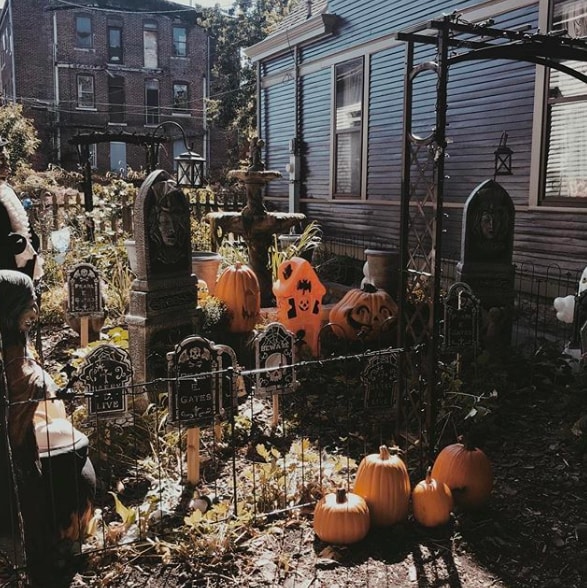 via @creaturedoom on Instagram
Turn your front yard into a graveyard! Yard decorations are so classic, and they give you so much freedom to make your house look amazing. These gravestones are a great way to make your home look spooky without breaking the bank!
---
Mugs and Food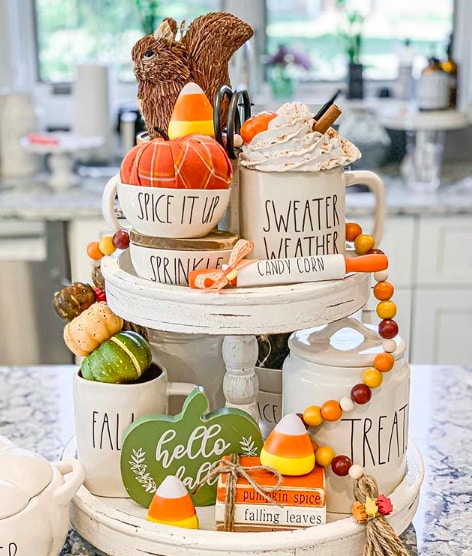 via @raedunn_trays_displays on Instagram
The best part of Halloween—besides the costumes—is the treats! Get festive Halloween tableware for your own personal use in the fall season. Or, throw a Halloween party! There really are so many options when it comes to mugs, plates, and Halloween treats.
---
Door Decor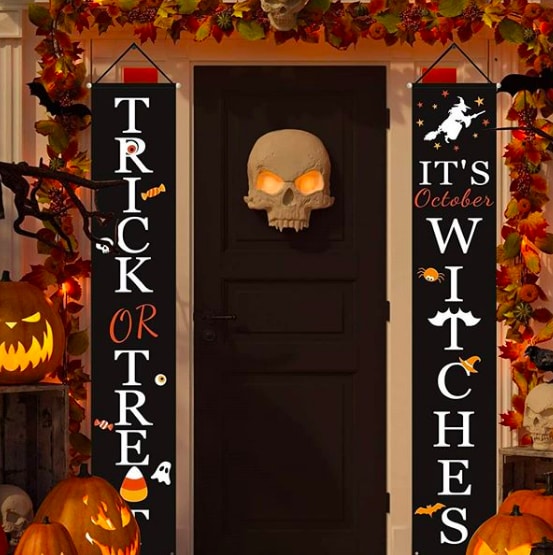 via @thesquadghouls on Instagram
Put the autumn wreaths in storage—it's time to get spooky! Door decor is perfect for Halloween, because every trick-or-treater will be able to see these cute items. Go for a skull like in this picture, or bats and other spooky creatures are great too!
---
How will you be decorating your home for 2020? Nothing can set back a great looking house! Even if nobody in your home is going trick-or-treating, these Halloween decorations will spook the whole house. Happy decorating!
You May Also Like
[[1255]]