Posted by Anabelle Zaluski on 2020 Sep 4th
Here at Oya Costumes, we want you and your family to be happy and safe for Halloween 2020—but that doesn't mean you can't have fun! There are tons of options for safe, social-distanced Halloween activities this year. Have you ever thought of having a murder mystery party with your family over Zoom? Or reverse trick-or-treating?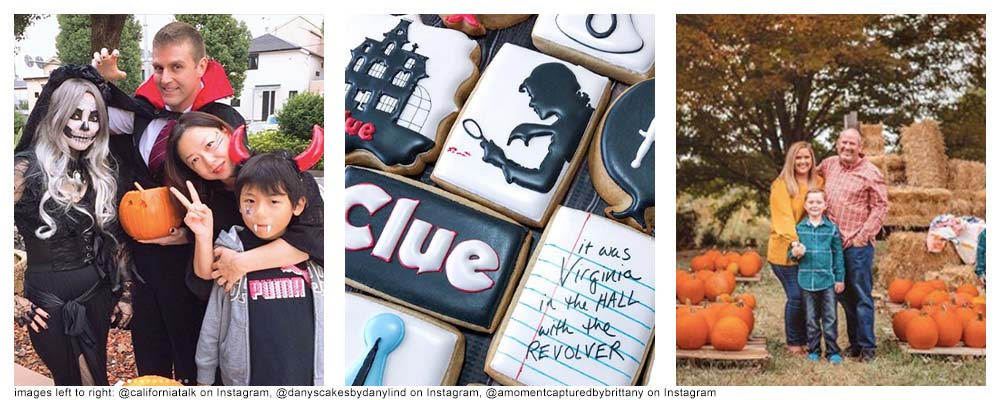 We've compiled our favourite ideas to make this Halloween the best it can be. This year is all about feeling connected with friends and family. Check out everything you can do this Halloween, from regular activities and decor to fun and special small gathering ideas!
Remember that before you make your plans, you should check with your local standards and restrictions, and adjust accordingly. Keep yourself and your community safe this year!
---
Activities That Can Stay The Same
Even though we're facing many differences in our traditions this year, there are lots of activities that don't have to change! These fabulous Halloween projects are fun for everyone, and are already COVID-safe.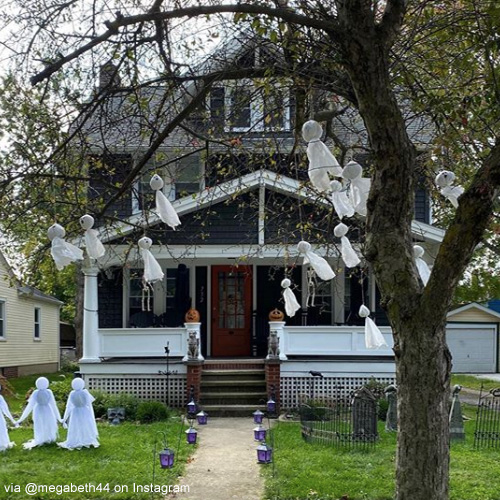 1. Yard Decoration
If you've got a close community in your neighbourhood, hold a house decorating contest for Halloween 2020! Grab some yard decor and go wild! This is the perfect time to decorate your house for Halloween. Everyone driving by will have a smile on their face! You can even coordinate with your neighbours and create a haunted house theme.
2. Pumpkin Carving
Everybody loves carving Jack-O-Lanterns at Halloween. You can carve pumpkins without leaving your bubble at all. Improve your carving skills and get better every year! Check out our pumpkin carving supplies to get everything you need this Halloween.
3. Dressing Up for School
If you or your child are still going to in-person school, they can still dress up! Bring some light and fun to your school's Halloween celebrations. Everyone loves a great costume. This year is the perfect opportunity to go crazy with costumes and impress everyone you know!
4. Costume Photoshoot
You and your immediate family and close friends can have a costume photoshoot! You still have tons of time to plan your costume—get it right and you can have the perfect set of pictures for Instagram. There are tons of Halloween photoshoot ideas online. If you want, you can also do this outside and include more people.
5. Scary Movie Night
Who says you can't have a scary movie night for Halloween 2020? You and your bubble can set up a movie projector, get cozy, and watch your favourite spooky movie! Continue your Halloween traditions this year, and watch a movie like Hocus Pocus or Friday the 13th.
---
Safe Trick-or-Treating Ideas
It's true that trick-or-treating is going to look different this year. But that doesn't mean it can't be fun! Make Halloween special for the kids in your community, and check out these safe trick-or-treating ideas for Halloween 2020.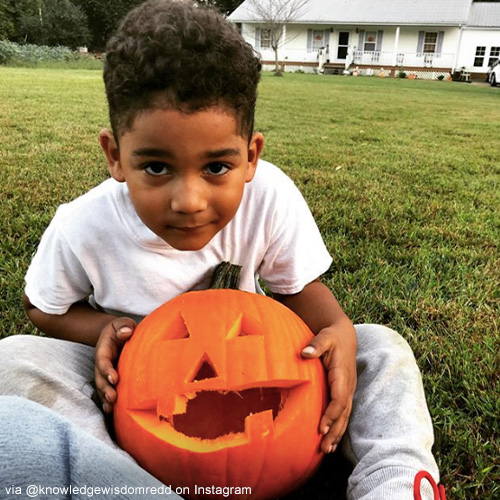 1. Reverse Trick-or-Treating
Instead of going out trick-or-treating, let the candy come to you! For Halloween 2020, organize reverse trick-or-treating with your neighbours. Kids can stand in their driveways or in front of their houses, and adults can go from child to child and deliver candy. This limits contact, but still lets kids get the candy they've been waiting all year for!
2. Halloween Treasure Hunt
If your Halloween falls on a rainy day, this idea is perfect for you! Set up a scavenger hunt in your home for your kids. Hide candy or a special gift somewhere in your home, and create some clues to get them thinking. There are lots of great home treasure hunt clue ideas out there! Pass the time with this fun idea, and let them work for their reward. If you have another family in your bubble, include them too!
3. Drive-in Trick-or-Treating
This Halloween 2020 idea is super popular in communities that are hit harder by the pandemic. Similar to reverse trick-or-treating, kids can wait in designated areas and let the candy come to them! Adults can drive past and deliver candy through their windows. This is a super-safe idea and great for families who might need to take extra precautions. Just make sure to sanitize everything!
4. Neighbourhood Candy Hunt
Similar to an Easter Egg hunt, this fun activity will please every kid. Decorate your lawn with some yard decor, and scatter Halloween candy in the area! You can make it easy for younger kids and just drop the treats in the grass, or for an extra challenge, hide it in bushes and in corners.
5. No-Contact Trick-or-Treating
For a more traditional route, try regular trick-or-treating—but with limited contact. Leave a bowl on your porch or another method to stay six feet apart. Make sure everything is clean and that you're abiding by your local restrictions.
---
Online Halloween Celebrations
Ever since March, online events have become more and more popular and accessible. Halloween 2020 is no exception! Programs like Zoom are a great way to connect with friends and family without making contact at all. These ideas are perfect if you or a loved one is immunocompromised and needs to stay extra safe. The best part is that these events can happen rain or shine!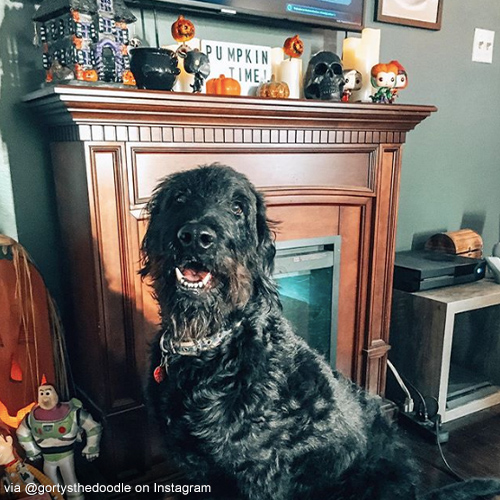 1. Scary Movie Viewing
Boo! Did we scare you? If you're looking to get spooked this Halloween, hold a spooky movie night online! This is perfect for older kids who want to add a little edge to their Halloween night. You can also use programs like Zoom or Netflix Party to watch movies with your friends! There are so many great Halloween movies out there, like Scream and Trick 'r' Treat. You can also watch Hocus Pocus or The Nightmare Before Christmas with younger kids.
2. Online Karaoke
Celebrity costumes are always super popular, and what better way to dress up than for an online karaoke party? This Halloween, use your vocal chops! There are tons of karaoke videos on YouTube that you can use. Dress up as great singers from this year like Billie Eilish, or Harry Styles. You can also throw it back! One Direction, Katy Perry, Michael Jackson, Prince... there are so many great costumes!
3. Zoom Costume Contest
Everybody knows that the best part of Halloween is dressing up! Even if you don't have a regular Halloween party, you can still have an amazing costume contest online with your friends and family. Choose a costume theme—like Stranger Things, superheroes, or funny costumes—or let everyone go wild! The extra time that we all have these days is perfect for planning a great Halloween costume. Check out our favourite costume picks for Halloween 2020!
---
Small Gathering Ideas
Depending on your community's guidelines, you might be able to have a small gathering for Halloween! Once you're sure it's safe, you can plan a small party with your close friends or family. Outdoors or indoors, there are tons of fun theme options and party ideas!
1. Bubble Party
You and your family can have your own party! If you have other families in your bubble, or just your immediate crew, celebrate 2020 with a bang. Get yourself some snacks, decorate the inside of your house, grab a costume, and have a blast! Who says a party has to be big? Remember to check the restrictions in your local municipality.
2. Murder Mystery Party
If you've got some time on your hands to plan a great party, this idea is going to be super fun. Dress up in your fanciest Halloween costumes and pretend there's a murder on your hands! Write the script yourself to include family inside jokes and secrets. Or, you can also find lots of murder mystery party scripts online. Channel your inner Knives Out and bring the mystery this Halloween!
3. Outdoor Costume Party
Are you going to have good weather this Halloween? Invite some friends in your area—according to your local guidelines—and have an outdoor party! You can dress up in your Halloween costumes, decorate your backyard, put on some music, and have tons of fun outdoors. Remember to stay six feet away from people who aren't in your bubble, and wear a mask! There are tons of fun Halloween masks on the market this year.
---
What's your favourite Halloween 2020 idea? There are tons of great options to make this year extra special! Don't forget to check your local restrictions for gatherings, and make sure everyone in your circle is happy and comfortable. We hope that you stay safe and healthy for Halloween 2020. Happy Halloween from Oya Costumes!