Posted by Yasmina on 2020 Jul 31st
Halloween is the time for every little girl to choose who they want to be and live their dreams of being royalty. Whether you want to be a smart princess like Belle, or talk to animals like Snow White, or be a queen with amazing powers like Elsa, we can make your dreams come true! There are so many Disney princess costumes to choose from. They're nostalgic and beautiful, and you can never go wrong! New Disney princess movies get made every year. So why not dress up as a princess this Halloween? Check out 8 of our favourite Disney princess costume ideas for anyone to enjoy!
---
Aurora Princess Costume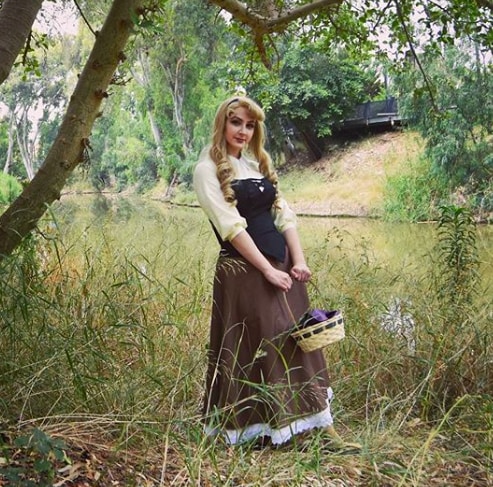 via @paper_moon93 on Instagram
Live once upon a dream with a charming Sleeping Beauty costume! Aurora has some amazing looks throughout her story, and this one is one of our favourites: a simple brown dress, black corset, and cottage-y white shirt. If you want to get fancier, look like you came straight out of Aurora's ball, even if you just rolled out of bed! The pink ballgown is a classic Disney costume. It typically features a white drop shoulder collar and front panel with a golden choker. Don't forget a tiara!
---
Frozen Elsa Girls Princess Costumes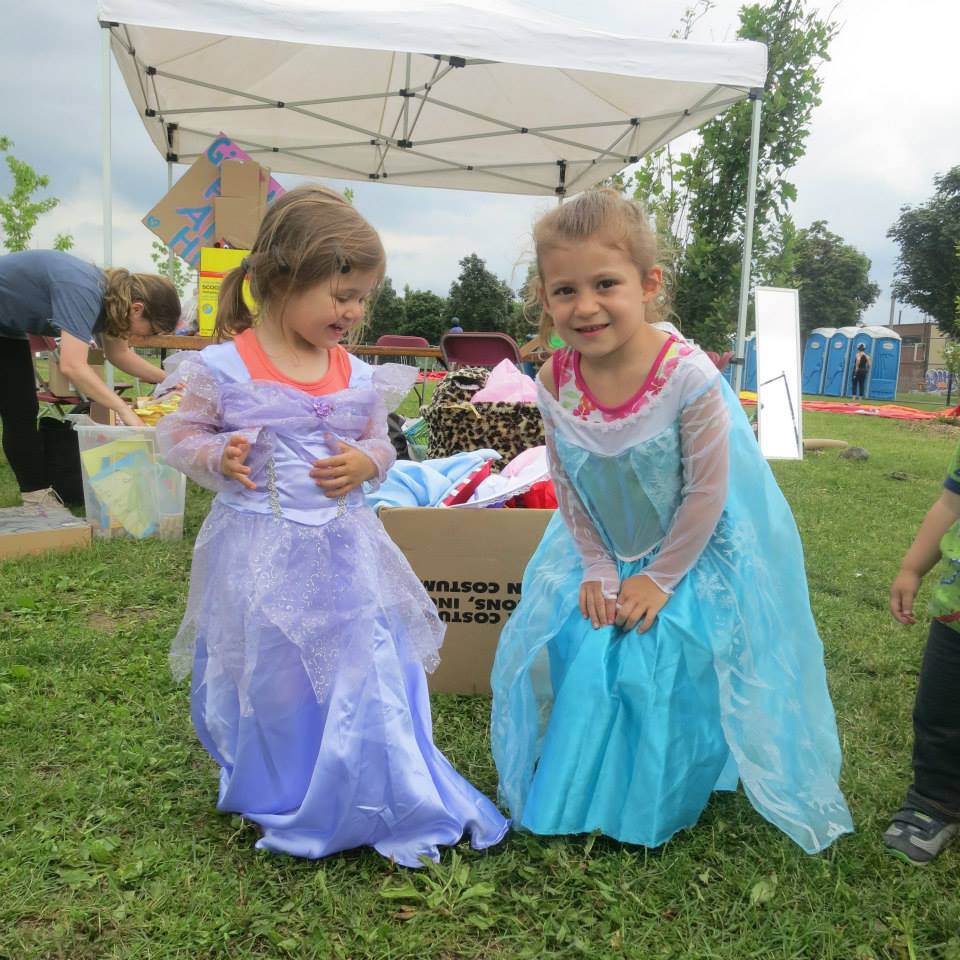 via Oya Costumes Facebook
Let it go and turn your little darling into a gorgeous princess with an Elsa costume! Frozen is one of the most iconic movies of the 2010s, and for good reason! Anna and Elsa are two strong princesses who share their story together instead of with a prince. Elsa's dress is beautiful, and the perfect Disney princess costume for Halloween! It usually features a blue dress that reaches to the floor with sheer long sleeves and sparkling details all over. The long sheer drape that is attached at the back makes this costume stunning. Check out our Frozen costumes for more!
---
Cinderella Princess Costume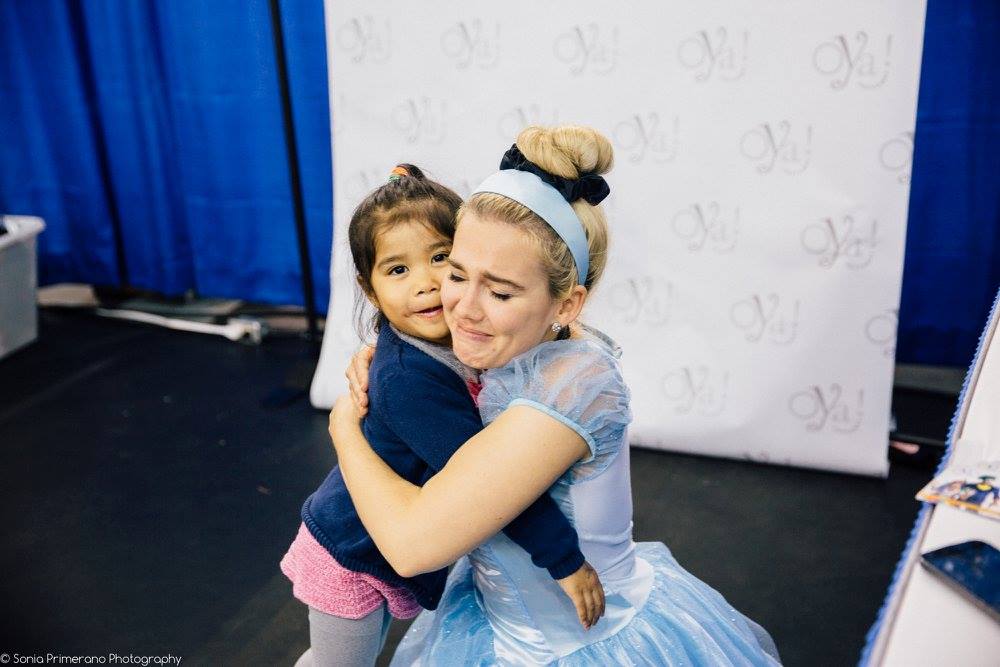 via Oya Costumes Facebook
Cinderella is a classic Disney movie and a true favourite among kids and adults alike. Her iconic pastel blue dress and blonde bun are recognizable everywhere! Live a fairytale dressed as Cinderella: you don't need a fairy godmother to transform you into a princess! All you need is a good costume—and maybe a little bit of magic. If you're not a blonde, get a wig for your updo. Don't forget to have courage and be kind!
---
Belle Princess Costume
via @mamalifewith_aleyna on Instagram
Ah, Belle, always with her nose in a book. She's one of the most inspiring Disney princesses! Your little princess will shine and sparkle in a Belle costume. This costume features a glittery yellow dress with golden jewelled trims. Just add some shoes and a tiara! If you're feeling more lowkey, go for Belle's famous blue town dress. Whether or not you have a Beast to steal your heart, you'll be the belle of the ball! Gaston will be no match for this cunning princess.
---
Tiana Princess Costume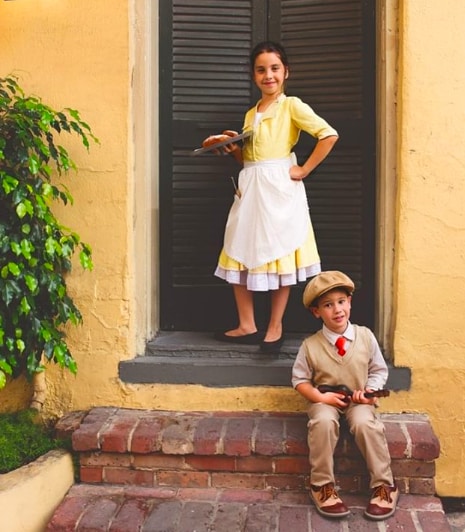 via @merryfairygodmother on Instagram
Tiana is one of the most inspiring Disney princesses! Instead of running away with a prince, she always works hard and stays true to herself. She's also the only black princess! Whether you want to stay casual with her cute yellow waitress dress, or go glam in her beautiful green gown, you'll look stunning on Halloween night. Just stay away from frogs! Don't forget the beautiful natural elements like flowers and leaf details. Gold jewelry will pull it together!
---
Ariel Princess Costume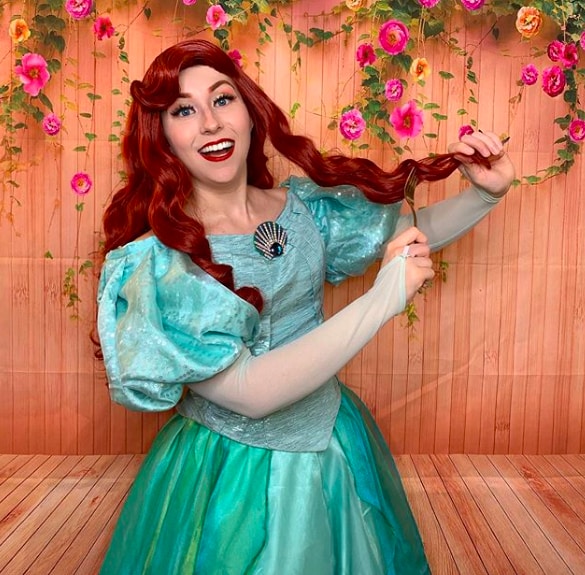 via @thecitruswitch on Instagram
Ariel is one of the best Disney princesses to dress up as! She's fun, silly, and so down to earth. If you like mermaids, try getting a mermaid costume and bright red wig to look just like Ariel! Your little one will look so sweet with a purple shell top. Is a gown more your style? In The Little Mermaid, Ariel wears a gorgeous teal gown. Accessories will pull this look together—just don't forget a dinglehopper to comb your hair.
---
Mulan Princess Costume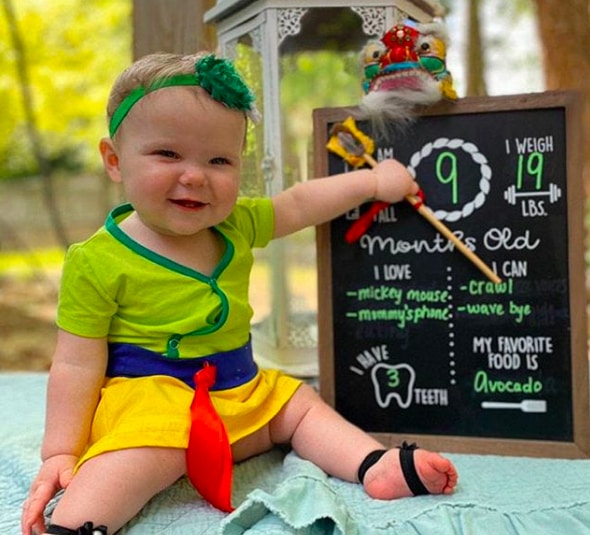 via @beecutebaby on Instagram
Is Mulan a Disney princess? Some may argue no, but even then, Mulan is one of the best Disney movies out there! It's all about empowerment, and it's a great representation of Chinese culture. Dress up in her iconic red warrior costume—get a sword to look like a real fighter and pull everything together! You can also use her green and yellow dress for a more casual look. There are so many Mulan costume options! No matter what Disney princess you choose, you and your little one will look fabulous on Halloween night.
---
Snow White Princess Costume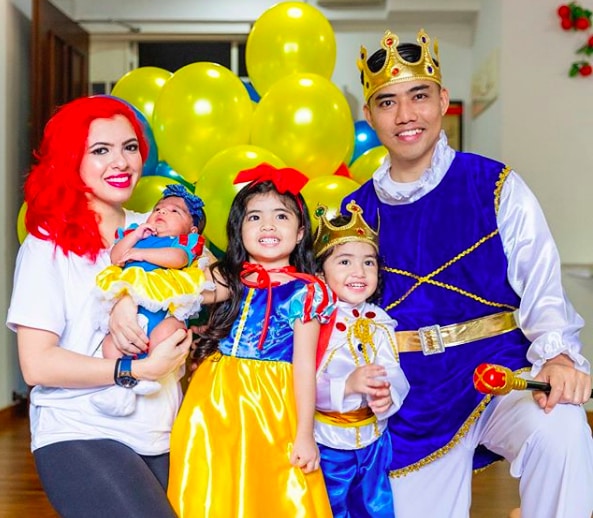 via @reemazif on Instagram
Disney princess costumes make great family costumes! This Snow White look is a great example. Don't forget that we also have tons of costumes for men—your beau will look great in a prince costume! Snow White is such a sweet princess—did you know she's the youngest Disney princess at only 14? Your child will look amazing in this costume! It's so recognizable, and in our shapewear, you'll be extra comfortable.
---

Who's your favourite Disney princess? Do you have a favourite Disney movie? You'll look great in whatever costume you choose! Don't forget to check out our clearance section for amazing deals.
You May Also Like
[[1132]]