Posted by Anabelle Zaluski on 2020 Jul 23rd
Ever since Bring It On came out in the early 2000s, cheerleader costumes have been the talk of the town. Every teen drama show—and movie—has cheerleaders, and for good reason! They're energetic, youthful, and fun to watch. If you're looking to dress up as a cheerleader for your next Halloween or costume party, check out these cheerleader costume ideas!
---
Bring It On Cheerleader Costume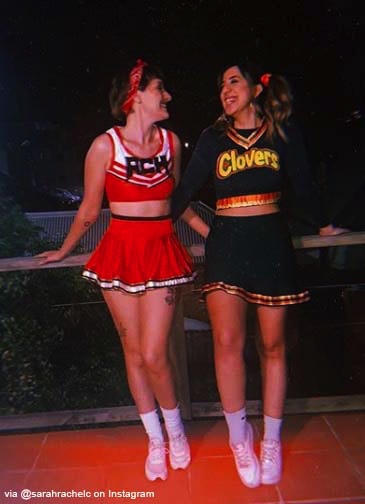 Bring It On was the original cheerleader movie, and it started a franchise of five sequels and a musical! Because there's so much content to pull from, there are so many options for Bring It On costumes. You can be a Clover, one of the original Rancho Carne girls, or something else! Either way, it's a great way to dress up with your friends for a group cheerleader costume.
---
Glee Cheerios Cheerleader Costume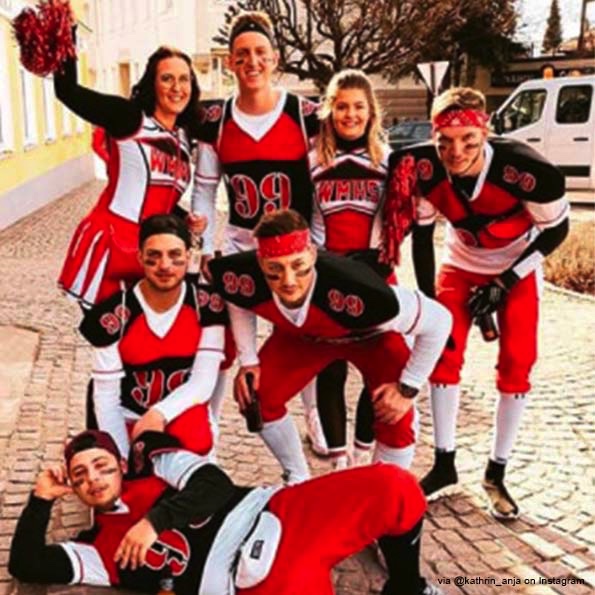 Glee has been off the air for quite a few years now, but its legacy lives on. The Cheerios were a stunning cheerleading squad from start to finish. The red, black, and white WMHS outfits are iconic, even though real schools might not let their cheerleaders wear skirts as short as Quinn's. If you have a trio of friends, a big group, or even if you just want to go alone, try a Glee costume!
---
The Chilling Adventures of Sabrina Cheerleader Costume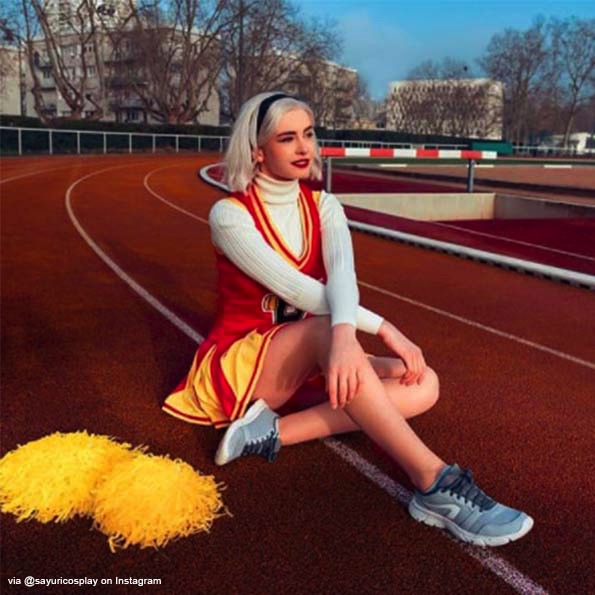 Are you keeping up with Netflix trends? The Chilling Adventures of Sabrina is another teen drama, but follows our favourite witch from the 90s: Sabrina the Teenage Witch! In a modern show, she gets to wear a cute yellow and red cheerleader costume. The white turtleneck under her dress is a great idea for if your Halloween night is a little chilly.
---
Riverdale Vixens Cheerleader Costume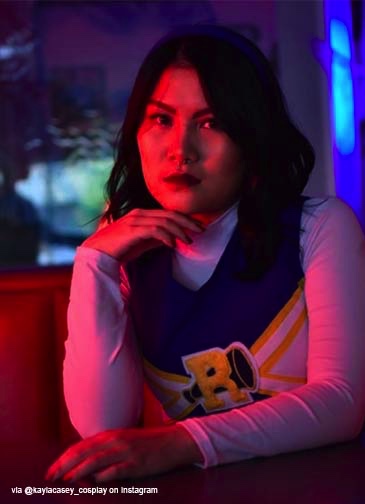 Riverdale has drama left and right, and every character gets their fair share of it. But the cheerleaders stay constant! The Riverdale Vixens always look stunning, and the show is so popular that everyone will recognize your cheerleader costume if you choose to dress up. This cosplayer (right) also chose to light her Riverdale Vixens costume just like in Pop's Chocklit Shoppe!
---
Jennifer's Body Cheerleader Costume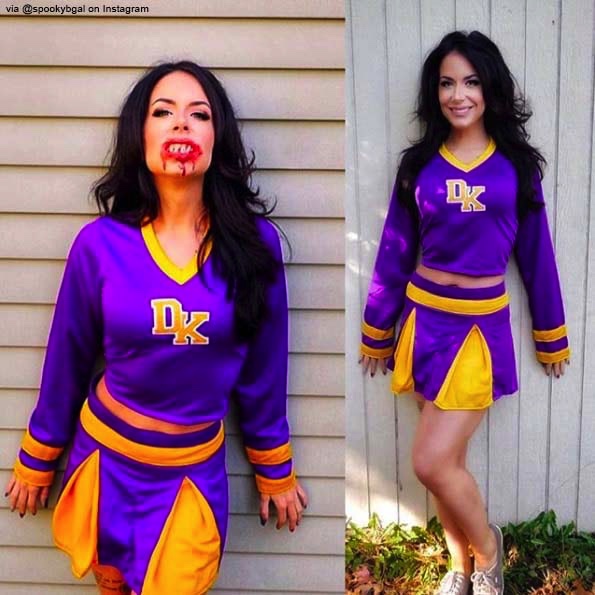 Jennifer's Body is a lesser known cheerleader movie, but those who know it love it! Megan Fox stuns as a sexy cheerleader who kills and eats men in her spare time. If you're looking for something a little scarier than your regular cheerleader costume, this is a great idea for you! The purple and yellow skirt is cute and fun, and the simple design means this costume is easy to make or find for yourself.
---
Other Cheerleader Costumes
Are you looking for a cheerleader costume that's not connected to a show or movie? You can dress up as whatever you want! Check out our cheerleader costumes to inspire you!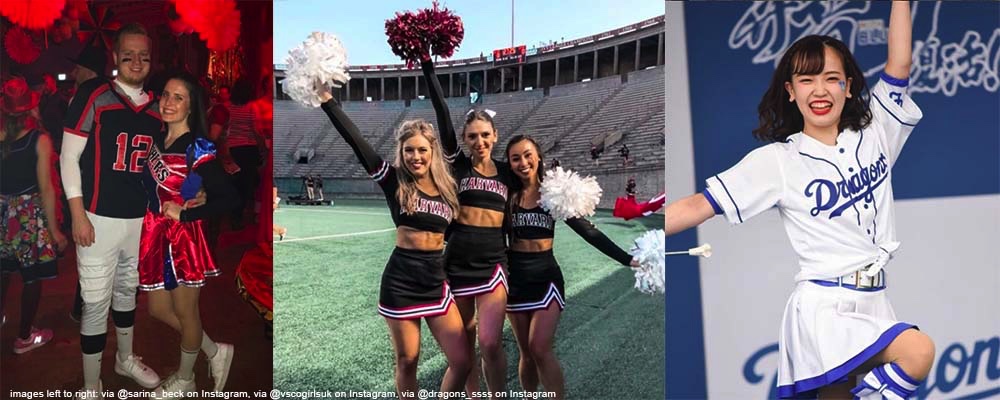 You May Also Like
[[1155]]