Posted by Yasmina on 2020 Aug 5th
Batman has gone through possibly more re-incarnations than any other superhero—he definitely moves with the times! It's not too surprising when you consider that Batman has been around since 1939. After so much time in the spotlight, Batman costumes are increasingly popular! Everyone knows who he is, and everyone wants to be him. There are so many Batman costume ideas out there, whether you want to be Batman himself, the Joker, or any other famous character this Halloween. Check out 5 of our favourite Batman costume ideas!
---
Classic Batman Costumes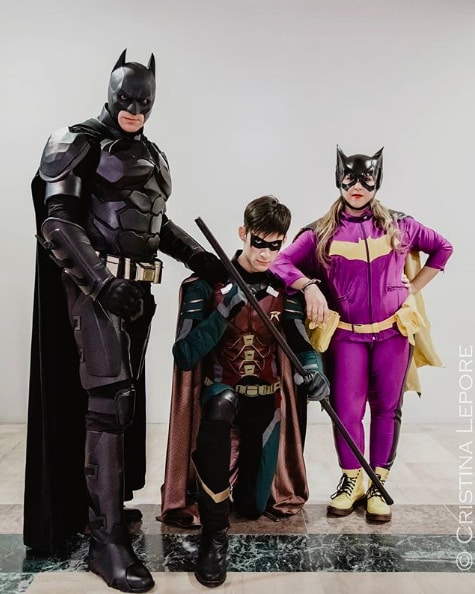 image via @dcjusticefamily on Instagram
Have you ever dreamed of being Batman? Maybe you're the hero Gotham didn't know it needed! We've put together some examples of Batman costumes, like the one above, as inspiration for your very own Caped Crusader costume. Now get set to save Gotham City from its villains and turn heads! You can also add the deluxe belt and the gloves to complete the look. This family dressed up as three different characters—it makes for a great group costume!
---
Batman Costumes for Kids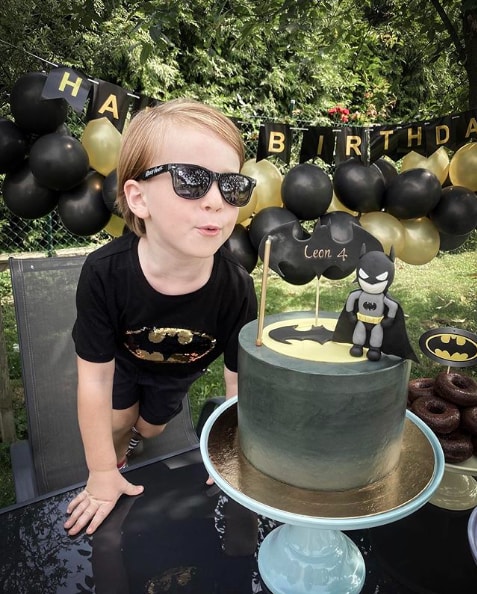 image via @l_love_cakee on Instagram
Batman's costume has evolved from a light-weight spandex suit into an armour clad and fully accessorized kit. In terms of colours, he has also changed with hues varying from light and dark greys, blues and more recently pure black. Curiously even the traditional Batman logo on his chest has also been changed drastically. The Batman logo is a great way to dress up as Batman without going too extreme—a comfortable t-shirt is perfect for kids! Grab some decor and get your party on like this child.
---
Batman Villain Costumes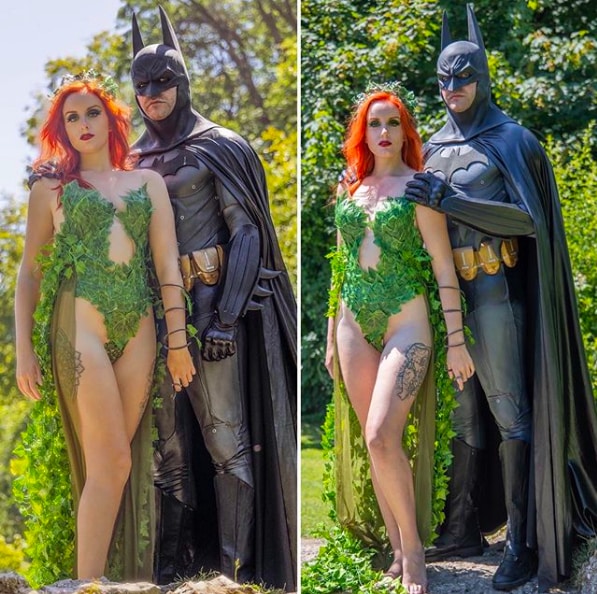 image via @superheroconcepts on Instagram
Batman is a very special superhero—he's the only one that doesn't have official superpowers and hasn't been into some kind of radioactive incident. His strength comes mainly from the gadgets and weapons he carries with him. On the other hand, some of his enemies, like Poison Ivy, do have superpowers… When it comes to Batman Costumes, Poison Ivy is a fan favourite. She's smart, suave, and isn't afraid to show a little skin. To get this look, you'll need a bright red wig, and don't forget to check out our sexy costumes!
---
The Joker
image via @morgane_10 on Instagram
Where there's Batman Costumes, there's Joker costumes. Batman's nemesis has also evolved over the years, both in film and in animated cartoons. There are so many different versions! The Joker almost even more famous than Batman himself! Recent movies like Suicide Squad and Joker have made him even more popular. We have a whole section for Joker costumes! Get some face makeup and a suit and you'll be ready to terrorize Gotham City this Halloween.
---
Other Batman Characters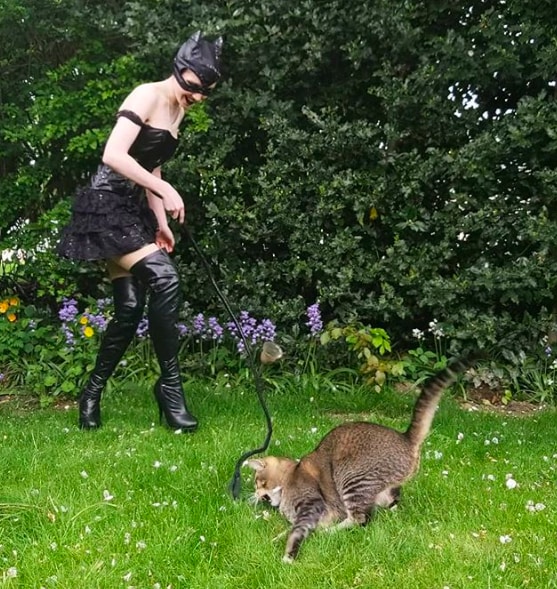 image via @natilecosplay on Instagram
Catwoman is another famous character in the DC universe. She was originally a villain but is almost even more beloved than Batman himseld—she's so cool and sexy in her catsuit! Catwoman costumes are all the rage for women everywhere who want to show off on Halloween. This person dressed in her Catwoman costume with her very own cat! This is such a cute version of the costume—unfortunately, we don't sell any cats, but we do sell pet costumes.
---
Did these Batman costume ideas inspire you? Get one right here at Oya Costumes Canada, or make your own! The options really are endless. You can look good while you save Gotham City!
You May Also Like
[[1150]]