Posted by Anabelle Zaluski on 2020 Oct 14th
Duh! Everyone knows that TV shows and movies based in the 1980s are totally tubular. It was a big decade in the world for population growth and gay rights—and of course, Prince, Madonna, and all the workout tapes you'll ever need! The best part of this decade was definitely the movies. TV shows and movies that came out in the eighties, or are set in the eighties, are all amazing. The aesthetic is totally cool, and so are the clothes! If you're looking for your next Halloween costume, why not go for an 80s costume? Here are 9 ideas based on your favourite 80s movies and TV shows!
---
1. Stranger Things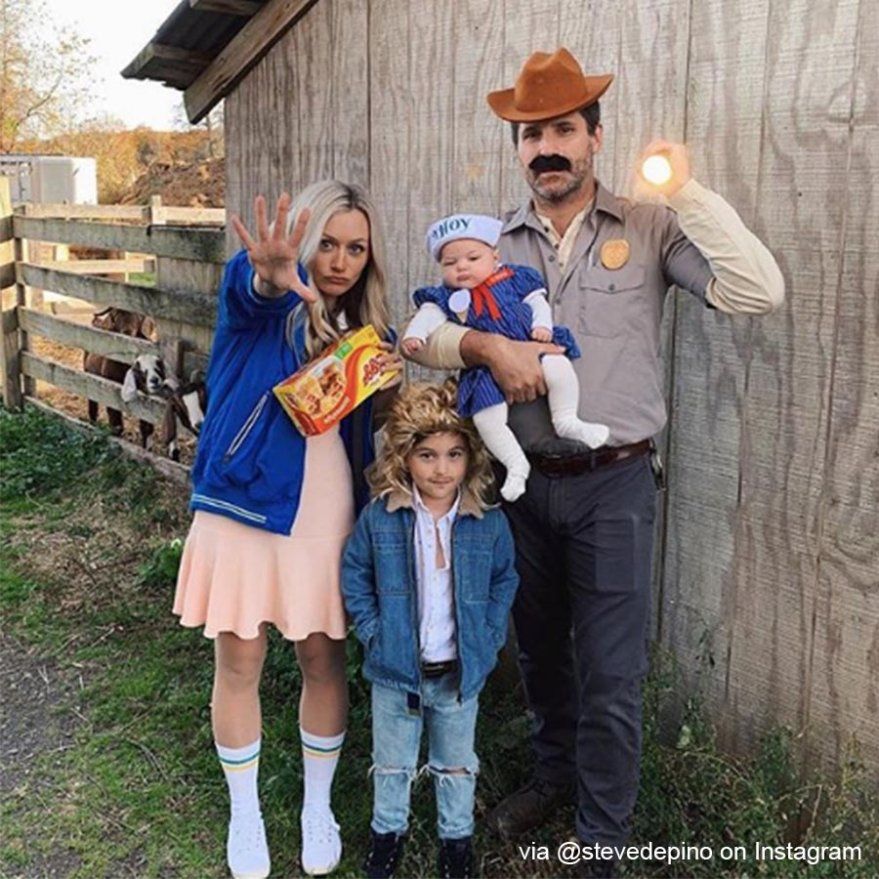 Let's get this one out of the way. It's been one of the most popular TV shows in North America since its debut in 2016. It follows a group of young teens as they try to solve the mystery of their missing friend—and then some. It's an amazing show! One of the biggest appealing factors is the 80s nostalgia. Everyone loves the music, the mood, and of course the clothes. This family did a great job of recreating the costumes from the show. Whether you want to be Eleven, Hopper, one of the boys, or the Demogorgon, you'll look great this Halloween. Check out our best Stranger Things costumes!
---
2. Back to the Future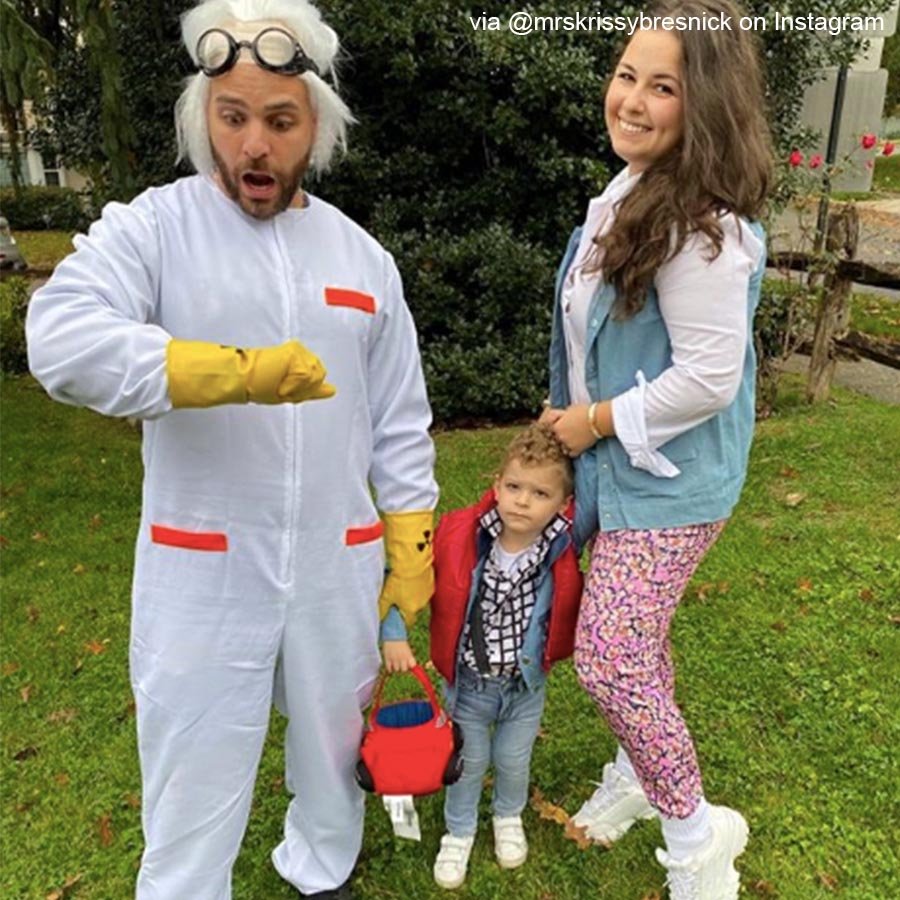 Great scott! This movie is one of the most iconic 80s movies of all time. Teenager Marty McFly befriends a mad scientist and accidentally travels back to 1955. He has to figure out how to get, well, back to the future! When most people think of movies from the eighties, this is a very popular choice. For this costume, you'll need some 80s throwback clothes and accessories like a mad scientist wig and goggles. This family did a great job of recreating the look! If you wanted to go a step further with this Back to the Future costume, you could deck out your car to look just like the DeLorean.
---
3. Freaks & Geeks
Even though Freaks & Geeks only lasted one season, it's gained a cult following in the 2000s. It stars famous actors when they were still teenagers, like Seth Rogan, James Franco, Linda Cardellini, and more! This show is about the cool kids—and not so cool kids—and how they each navigate high school. If only it had more seasons! The episodes that do exist are iconic, though, and have some pretty great costumes. These little ones look great in their Freaks & Geeks costumes. Check out more costumes for toddlers: boys here, and girls here!
---
4. E.T.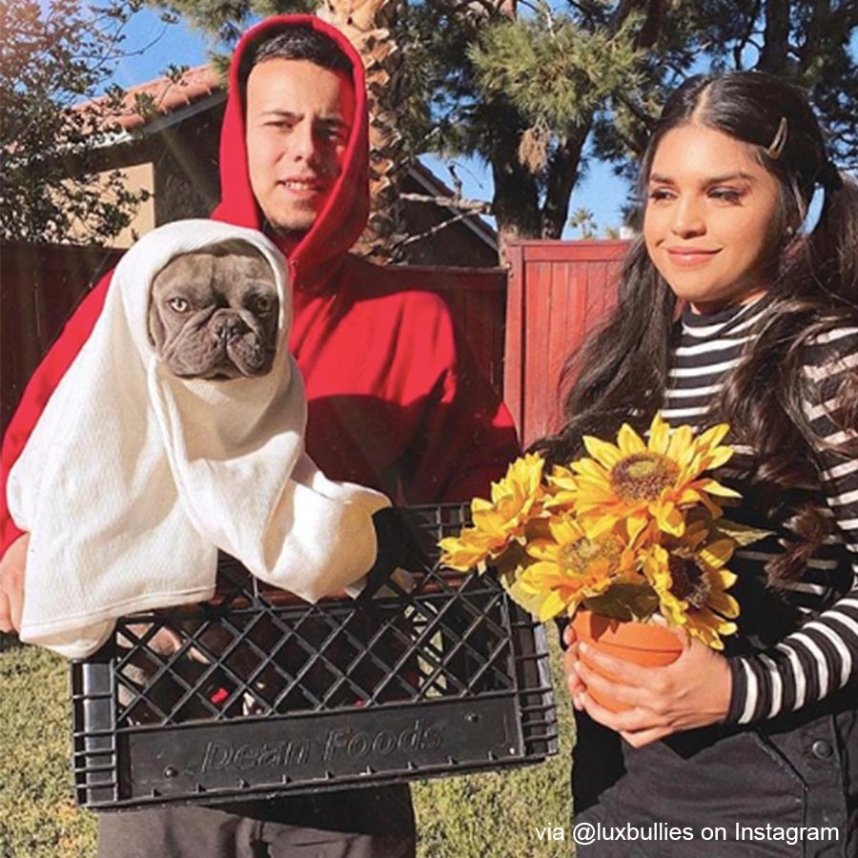 E.T. phone home! E.T. is one of the most famous alien movies in history. With classic 80s charm and practical effects, this movie follows a young boy and his friendship with an alien. It's equally as strange as it is heartwarming—everyone loves E.T! Tons of people dress up in costumes inspired by this movie every year. This adorable family looks so cute in their costume. The dog dressed up as E.T. is such a funny detail! This costume is super easy and looks great in every decade. If you're looking for more alien costumes, we've got you covered!
---
5. The Breakfast Club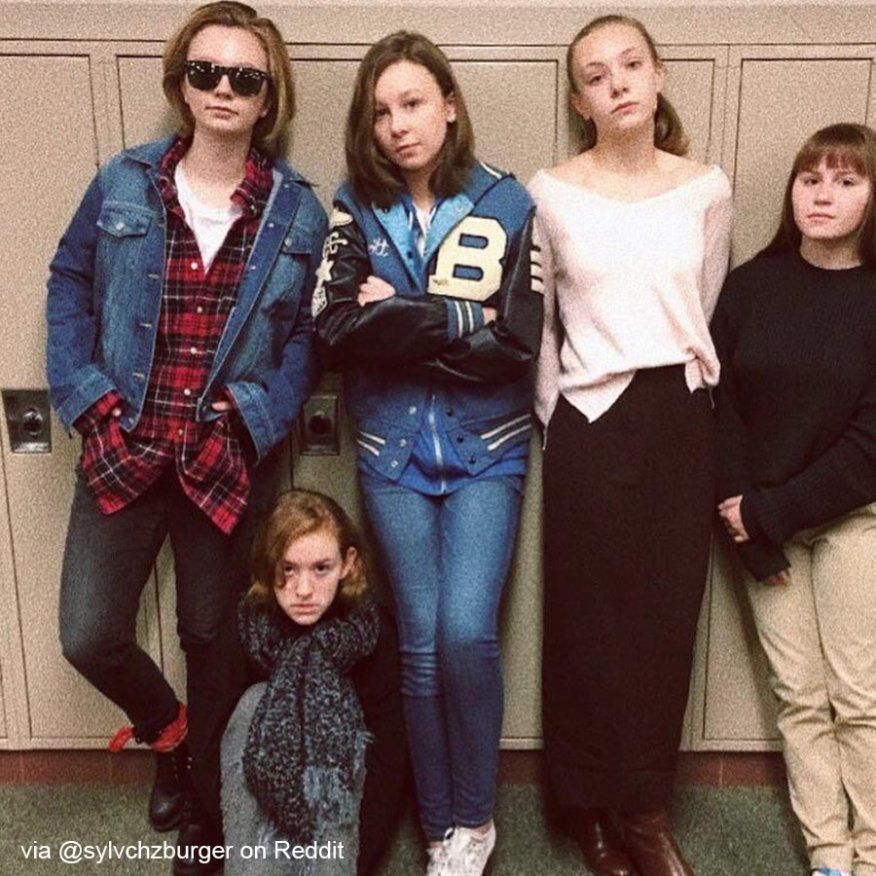 Oh, The Breakfast Club. This is one of the most iconic teen movies of all time. It's one of the films that brought eighties star Molly Ringwald to the spotlight! There are so many fun facts about this movie. Did you know that Judd Nelson and Molly Ringwald didn't actually get along? Or that some of the most famous lines were improvised? You really can't go wrong with a Breakfast Club costume. This bunch did a great job of recreating the looks. Whether you want to be The Criminal, The Princess, or The Brain, we've got tons of great accessories to bring your 80s costume to life.
---
6. Star Wars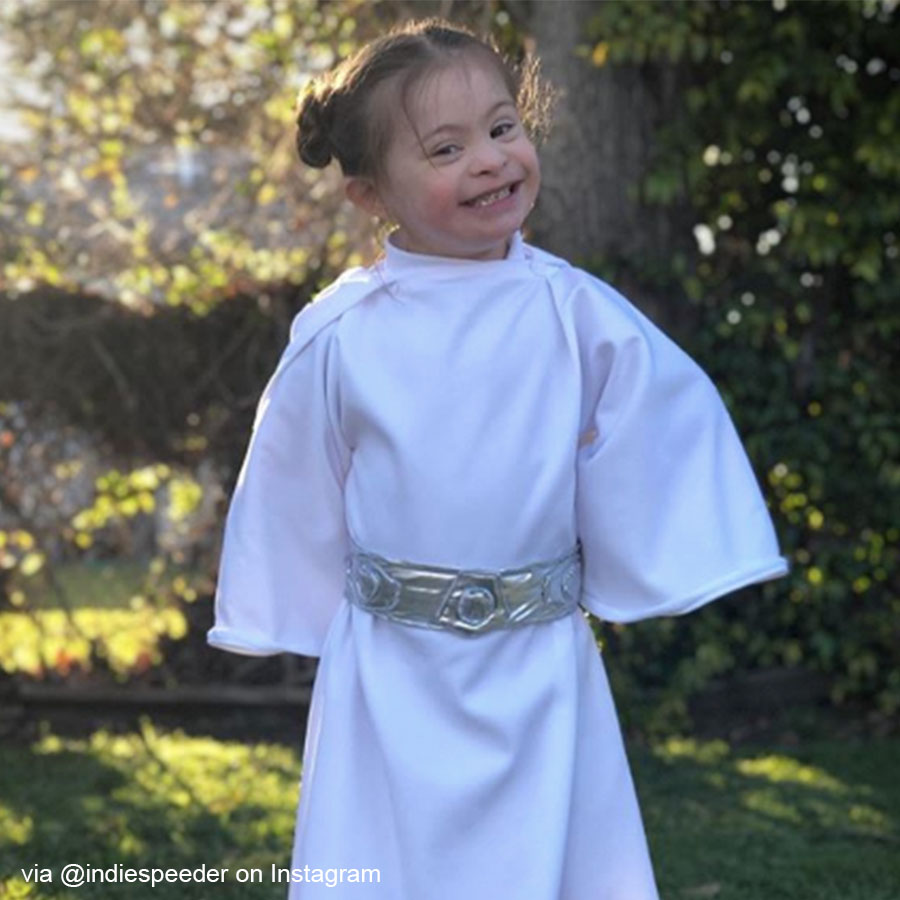 Star Wars still exists today, and is one of the biggest movie franchises ever! Even though the costumes don't follow other 80s styles, nobody can deny that Star Wars was a huge part of the 80s movie scene. Everybody loved Star Wars, and everyone was dressing up like the characters every Halloween! This modern-day child looks so adorable as Princess Leia! Other Star Wars costume options include Luke Skywalker, Han Solo, and Darth Vader. If you need a good group costume, Star Wars costumes are the way to go!
---
7. Wet Hot American Summer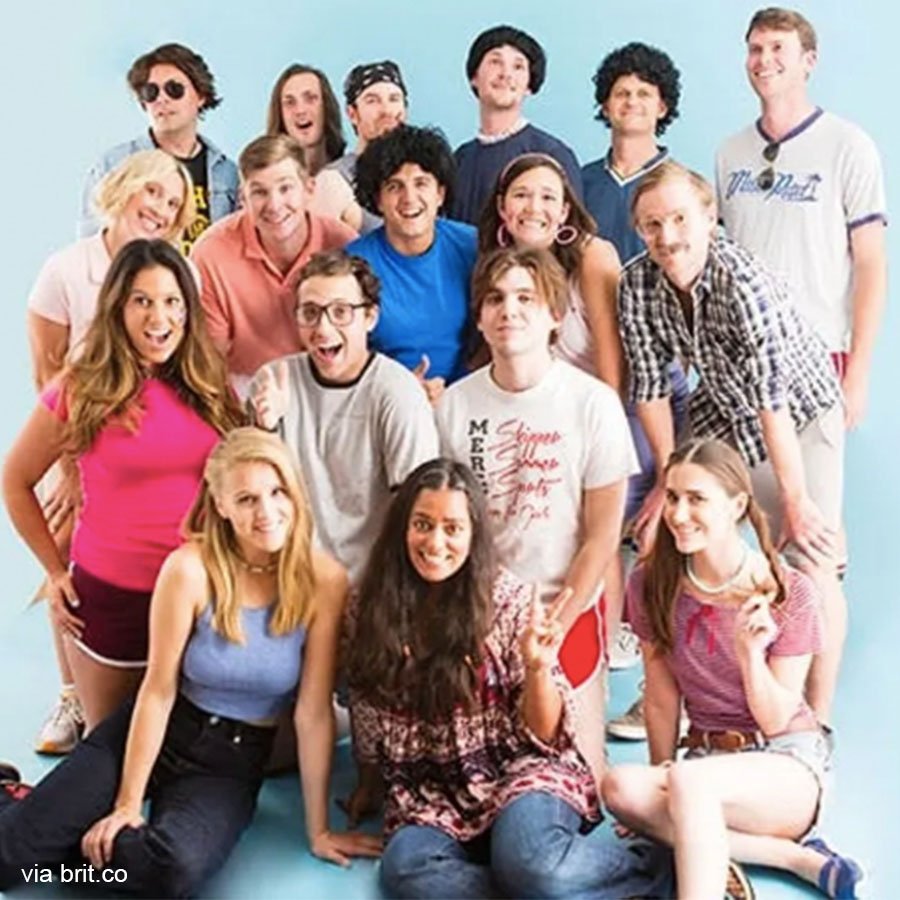 This movie, which came out in 2001, takes place at a summer camp in the eighties as a group of teens are living the best summer of their lives. It has so many famous actors like Paul Rudd, Elizabeth Banks, and Amy Poehler. This movie has the perfect 80s aesthetic—and did you know it was rebooted into a limited series in 2015? If you're looking for a great summertime group costume, look no further than Wet Hot American Summer! This group did a great job recreating the looks—you can too with your 80s costumes!
---
8. GLOW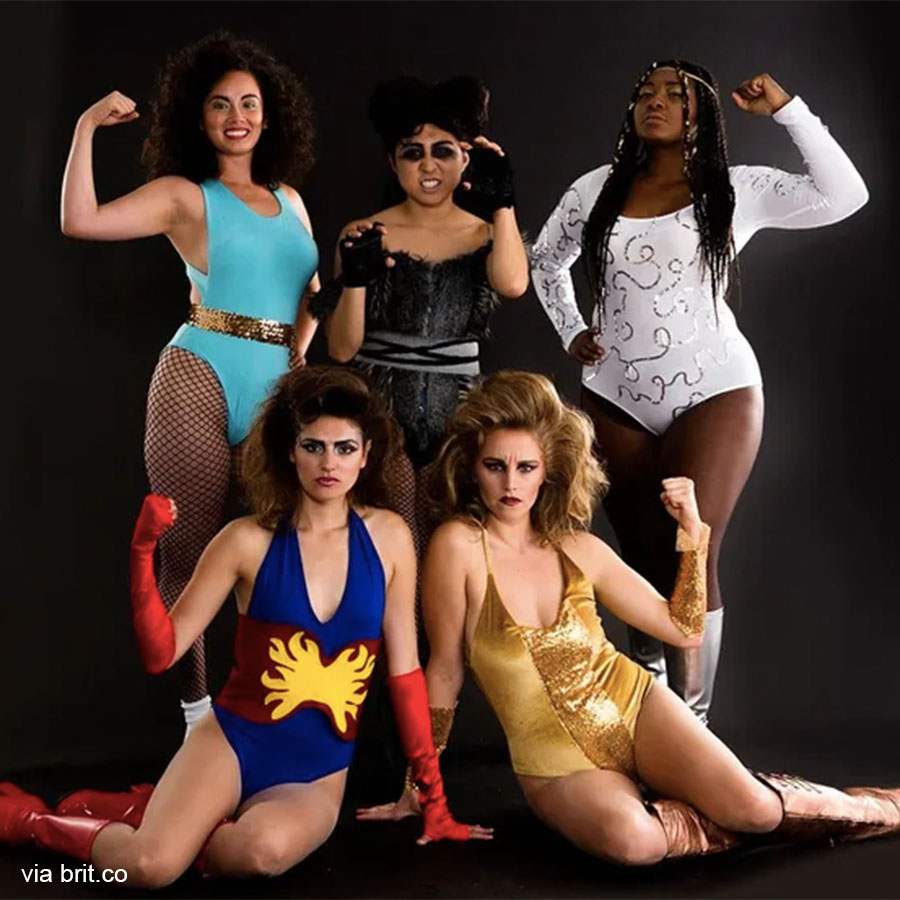 Not a lot of people know about GLOW, the Netflix series that was released in 2017. It follows a group of women in the 1980s as they enter the professional wrestling world! One of the most iconic looks from this decade is the workout clothing, and this show has great examples. From headbands to leotards to hilarious ponytails, you can't go wrong with a costume inspired by GLOW! Check out our bodywear for great bodysuits, tanks, and more—and don't forget the glitter!
---
9. The Princess Bride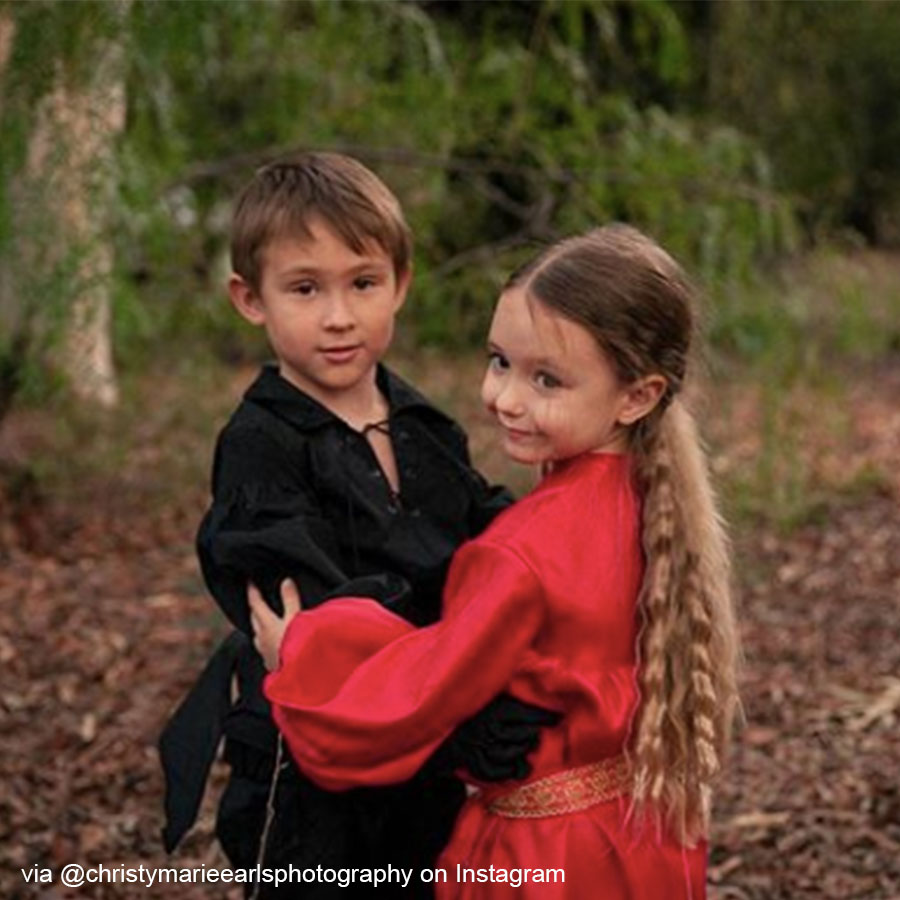 The Princess Bride doesn't technically take place in the 80s, but it sure is one of the most iconic movies from that time. Everyone loves the witty humour and the subversion of typical fairy tale tropes. It remains a fan favourite to this day. There's nothing else like The Princess Bride! This pair of kids look totally adorable in their Buttercup and Westley—and so can you! Check out our couple's costumes for more, or if you want to fly solo, we have tons of renaissance and medieval costumes just for you. As you wish!
---
Are you going to dress up as your favourite 80s character this Halloween? There are so many options to dress up as someone from this iconic decade! This Halloween, you'll look totally rad in your eighties costume.
You May Also Like
[[1145]]