Posted by Anabelle Zaluski on 2022 Aug 16th
Despicable Me Minion Costume ideas for Halloween
Minions are Gru's little helpers from the Despicable Me movies and they're so trendy that after 4 years they've released a new 2022 movie and The Minions are as popular as ever!
Minion costumes are perfect for Halloween every year. They're super customizable, recognizable, and easy to put together! If you're looking for Minion costume inspiration, check out our favorite ideas down below. We have everything you need even suits, here at Oya Costumes!

Do you know about the #GentleMinions Trend? GentleMinions was a TikTok trend going around where a group of friends — normally high school students, would show up to watch the new 2022 Minions: The Rise of Gru movie while fully dressed in suits! Many theaters had mixed reactions but it was a hilarious site to see!
---
1. Minions Costume for Kids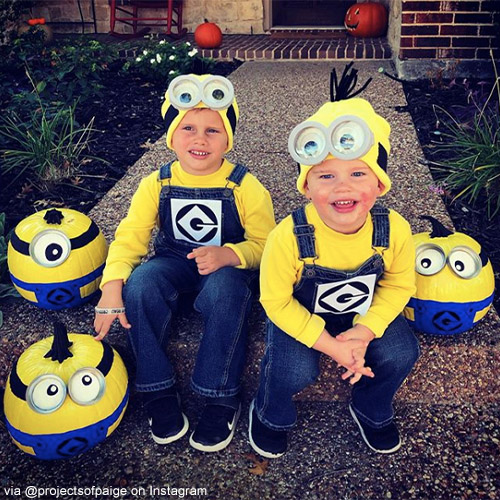 If you have children in your home, chances are they're crazy for Minions. We can't blame them! Minions are so likeable, funny, and cute. Minion costumes can work for even the pickiest of kids on Halloween night. You can also reuse the costume pieces for everyday wear. This costume idea is perfect for your busy family!
---
2. Group Minions Costume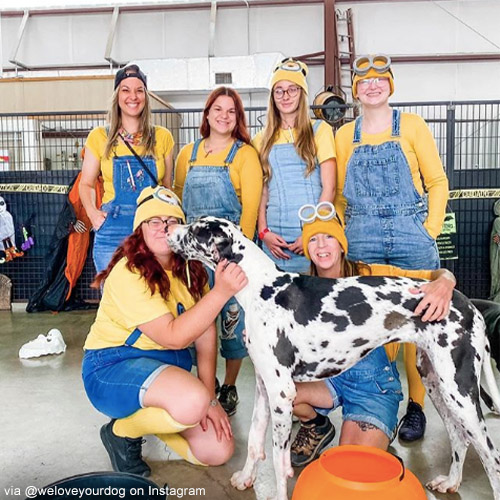 Are you trying to coordinate a group costume? Minions are your quick and easy solution! This group looks so put-together, even though their costumes don't match exactly. Everyone will be able to tell who you and your friends are at your next Halloween or costume party! You can't go wrong with a Minions group costume.
---
3. Minions Pet Costume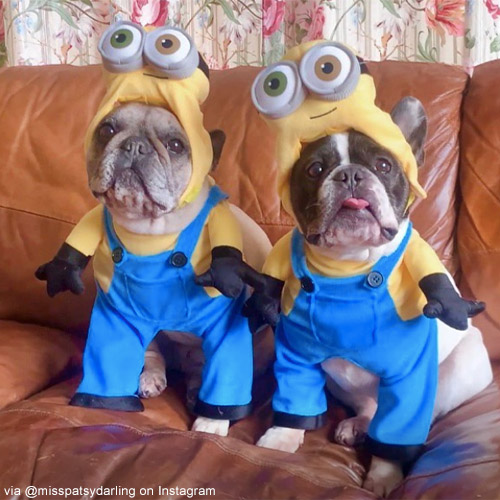 Are Minions aliens? Are they humans? Are they animals? Who cares? All we know is that they're cute. But because we don't know what they are, they work for every species! This Minion costume for pets is adorable, and easy for any dog or cat to wear. This pair of pups looks perfect!
---
4. Minions Costume for Women
Did you know that Minions are pretty much all boys? Let's add some girl power to the mix! Minion costumes work just as well for women as they do for men and boys. Chances are, you already own a cute pair of overalls, and maybe even a yellow shirt! This costume is super easy for a quick Halloween party look.
---
5. Minions Mascot Costume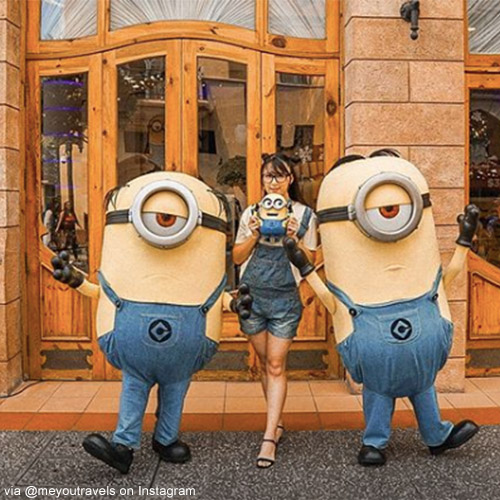 If you have a child in your household who's obsessed with Minions, surprise them with a Minion inflatable costume! Mascot costumes are perfect because they look good on absolutely everyone. This look is perfect for Halloween or even any other party. If you walk the streets in this Minions costume, you'll definitely turn some heads!
---
6. Baby Minions Costume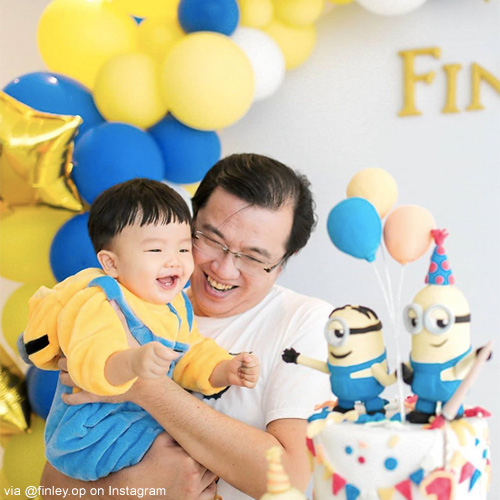 How adorable is this Minions costume for babies? This little one was lucky enough to have their own Minions-themed birthday party! If it's your child's first Halloween this year, you can't go wrong with a Minion costume. A onesie like this one is super wearable, and who doesn't look good in overalls?
---
7. Minions Costume for Kids and Adults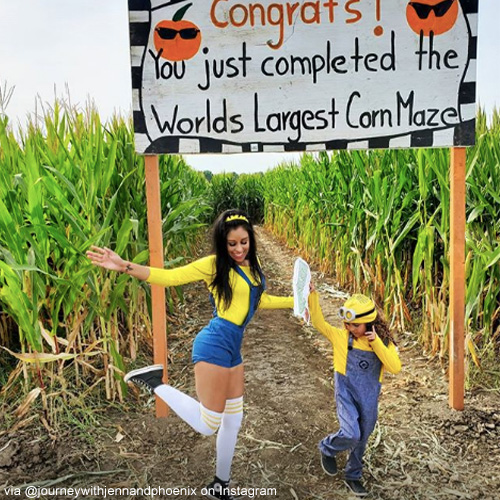 This matching costume is super cute for parents who want to match with their kids! There are lots of matching parent and child costume ideas out there, but this one might take the cake. It's super easy, and you can customize it with a yellow long sleeve shirt for colder fall days. You can reuse this costume over and over!
---
8. Matching Minions Pet Costume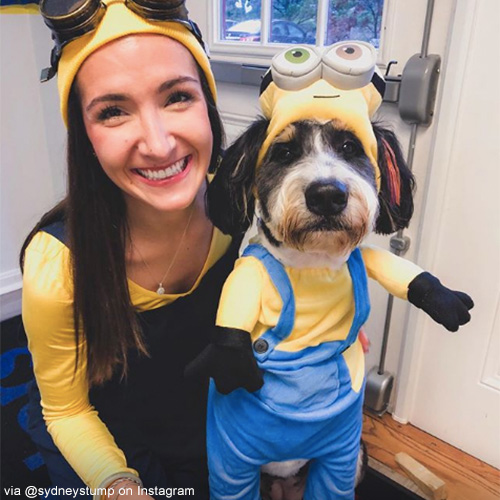 There have been lots of cute Minions costumes on this list, but this costume might be the winner! Match with your pet in this Minions costume for pets and humans alike! You and your dog or cat will be the cutest couple at the party. Who needs couple's costumes when you can match with your favourite furry friend?
What's your favourite Minion costume idea? Grab your goggles, a banana, and hit the streets! A good Minion costume never fails.
---
Photo Icon Via @maman.accomplie on Instagram
---
You May Like
[[1182]]