Posted by Anabelle Zaluski on 2020 Aug 14th
Put some Cher or the Beatles on the radio, and get your 60s party on! This decade was full of amazing looks: bright colours, long flowing hair, and peace signs everywhere. Don't forget the flower power! Are you ready to put on your 60s costume? Whether you want to be a hippie, a mod chic, or another iconic 60s look, Oya Costumes has the stuff for you. For inspiration, check out our top 9 costume ideas for your 60s party!
---
1. Funky Family!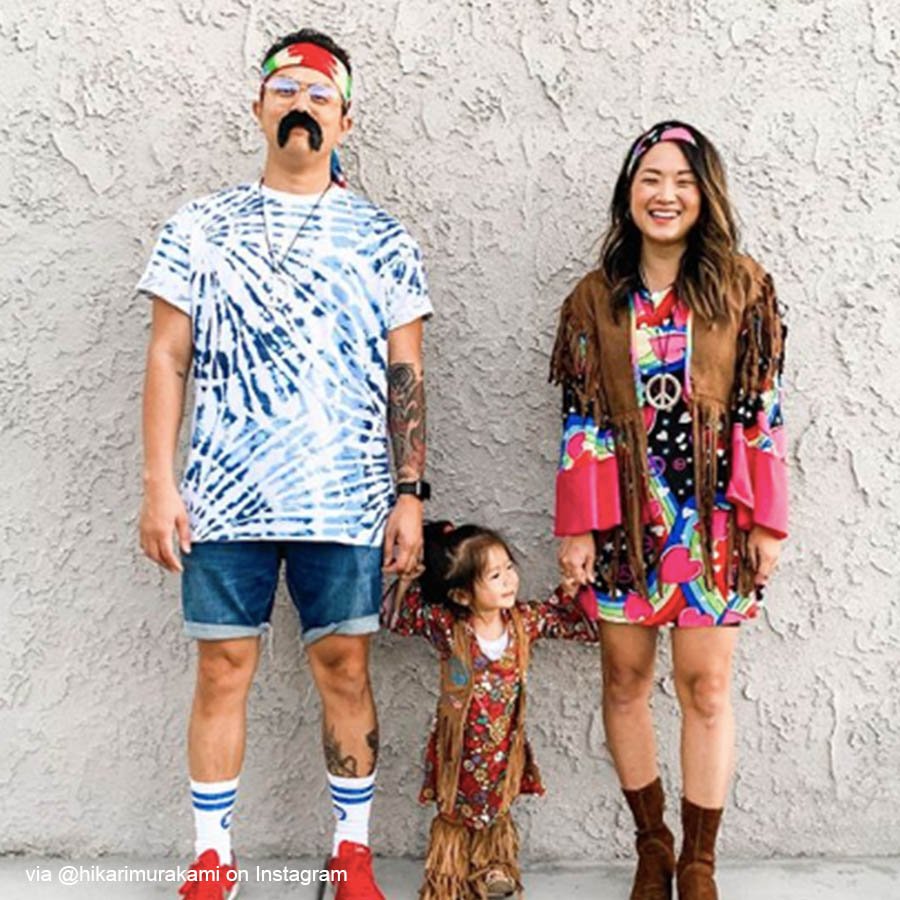 You and your little one will be totally rad in these 60s outfits! All it takes is some tie-dye and fringe and you already have a great 60s costume! This person took the extra step and added a handlebar moustache. It's such an easy and cute costume idea—check out our costumes for kids here!
---
2. Hip Glasses!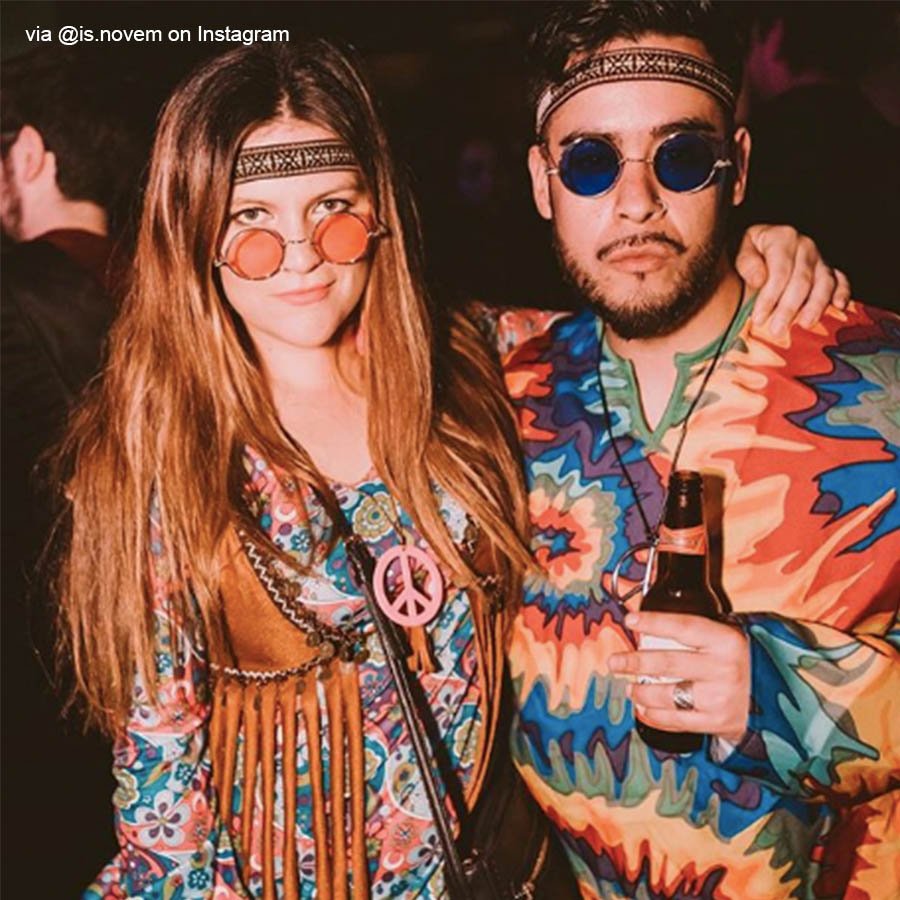 Sometimes, all you need are some accessories! This far-out couple put their 60s costume together with pairs of matching round glasses. John Lennon would be proud! The hippie headband also adds to the look. With this 60s costume, everyone at your party will be jealous.
---
3. A Jazzy Group!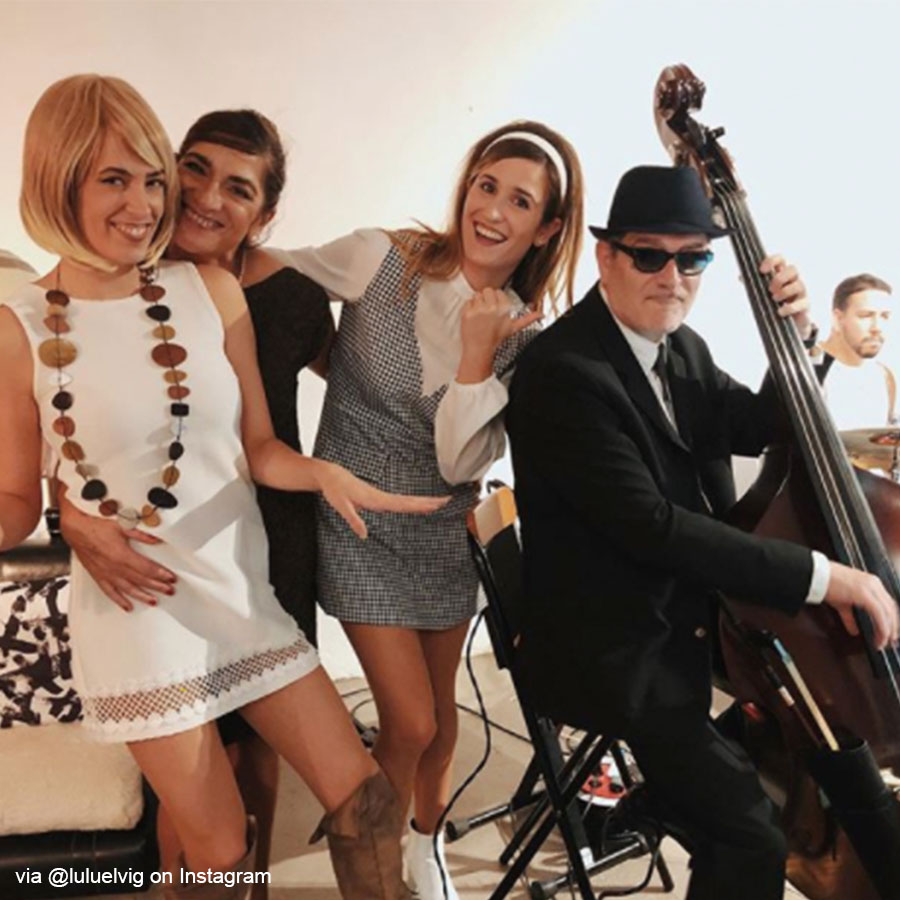 Don't be a bummer, put on some jazz! This smooth genre became popular in the 1920s and is still played to this day. This group put on their mod dresses for their night on the town! Sometimes, simple is all you need. Don't forget your bob wig and chunky necklace! The knee-high boots also add to the look.
---
4. Best Babes!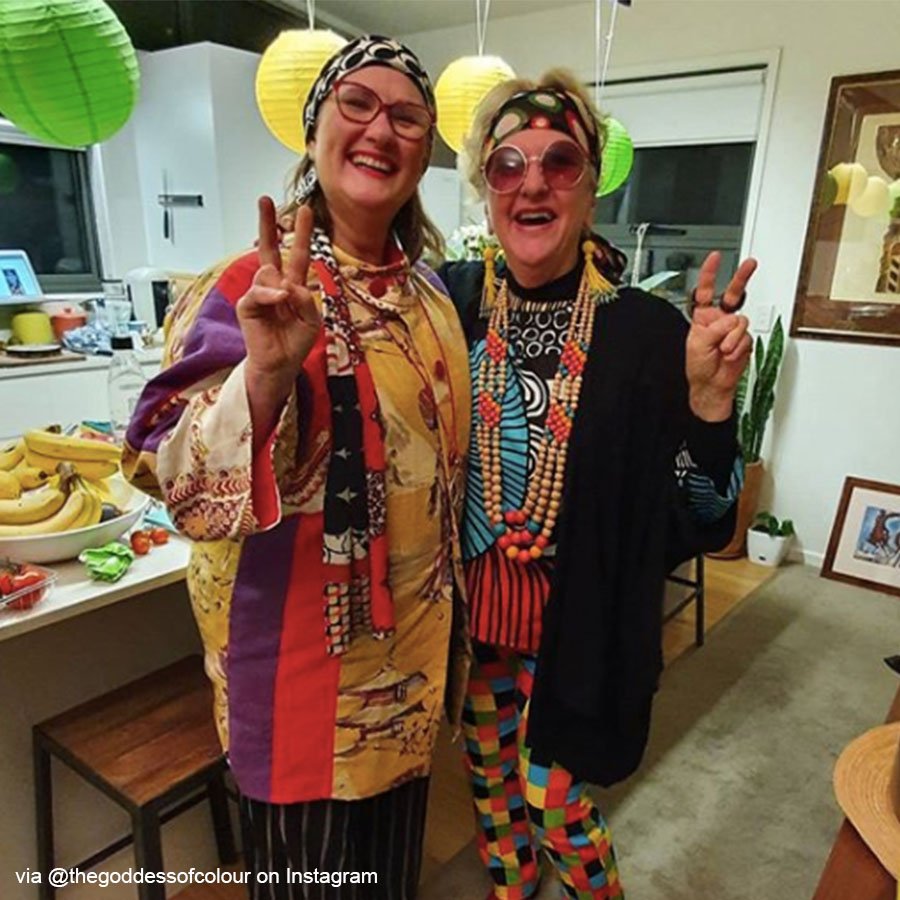 You and your bestie will look totally rad in this matching costume! Put together your 60s costume with things you already have—funky pants, colourful necklaces and scarves, and of course a peace sign. This costume proves that your 60s Halloween look doesn't need to be complicated to be great!
---
5. Bright and Mod!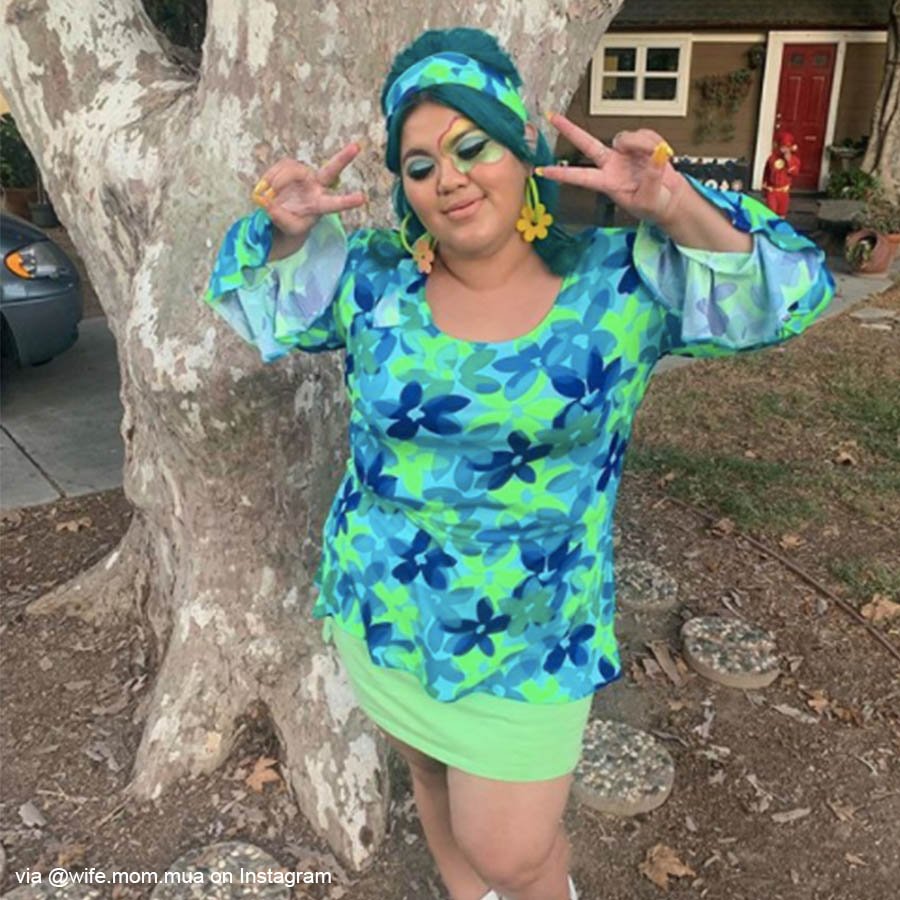 This colourful 60s costume is perfect for anyone who wants to be bright and beautiful this Halloween! This person chose a blue and green colour scheme, but you can choose anything you want: orange and red, yellow and green. Whatever it is, keep it bright! Use flower jewelry and loud patterns if you want to get an extra rad mod dress look.
---
6. Flower Power!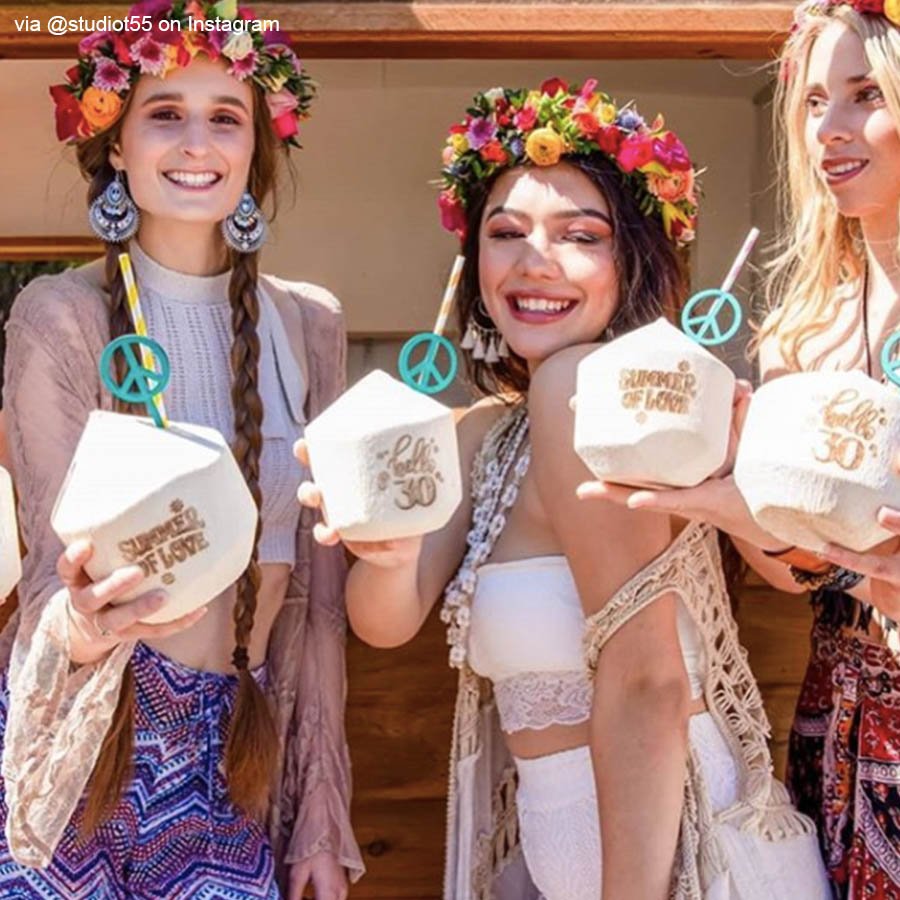 60s costumes don't have to be dated—just check out this flower power look! These ladies updated their hippie costumes to align with modern trends. The crocheted clothing and flower crowns really pull everything together. Go boho chic this Halloween! If only we had coconuts to drink from.
---
7. Deuce Dudes!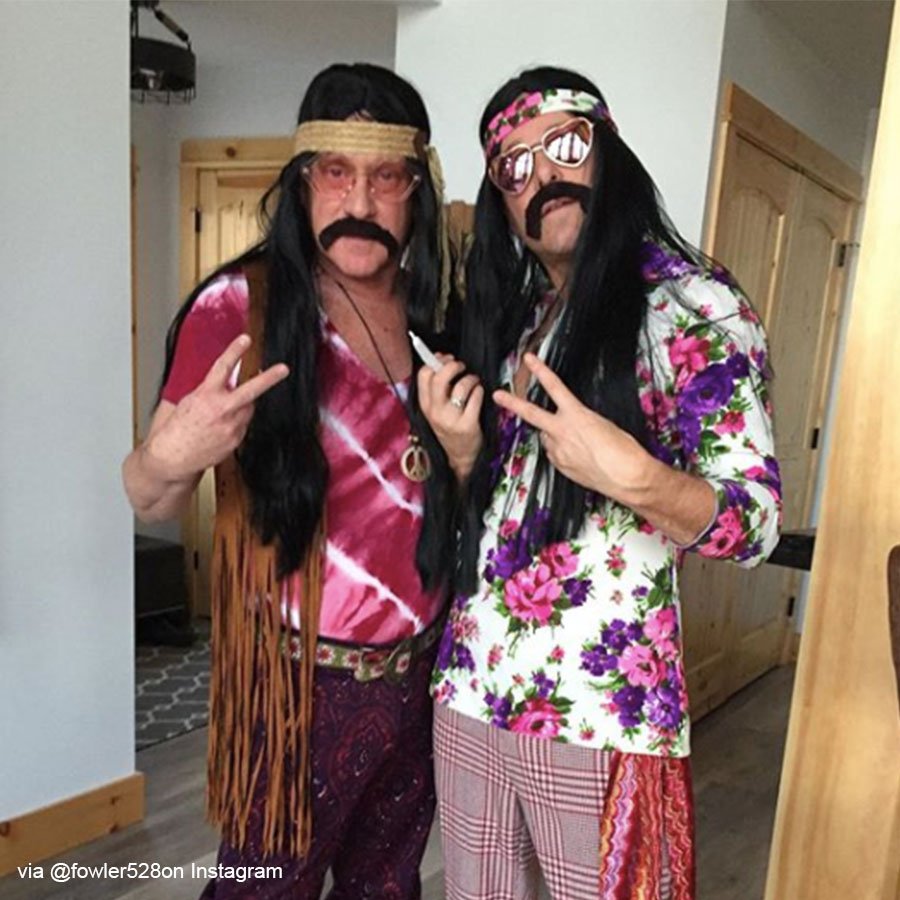 Throw up your peace signs and get groovy! This couple of best buds matched their headbands and Cher-style wigs for a totally rad 60s costume. Their shirts and pants have mixed patterns but a pink colour scheme for a loud and bright look! Grab your best dude and get ready for your 60s party—this costume would also look great in a group.
---
8. Groovy, Baby!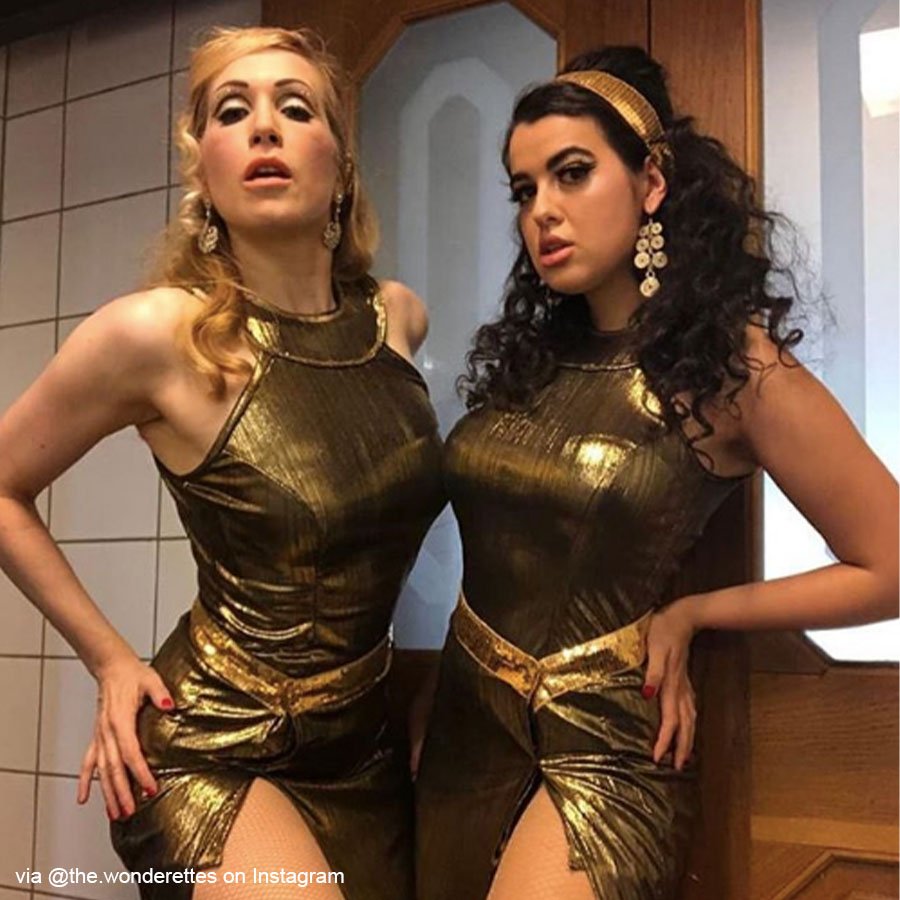 Far out! This sexy pair donned gold mod dresses for their 60s costume, and we couldn't be more glad. This look is great inspiration if you don't want something too colourful or distracting. Whether you're inspired by Bond Girls or Austin Powers, or any other 60s movies, this 60s mod costume is the perfect look. Don't forget to give your hair some groovy volume! Or, you could just get a wig.
---
9. Bad Baby!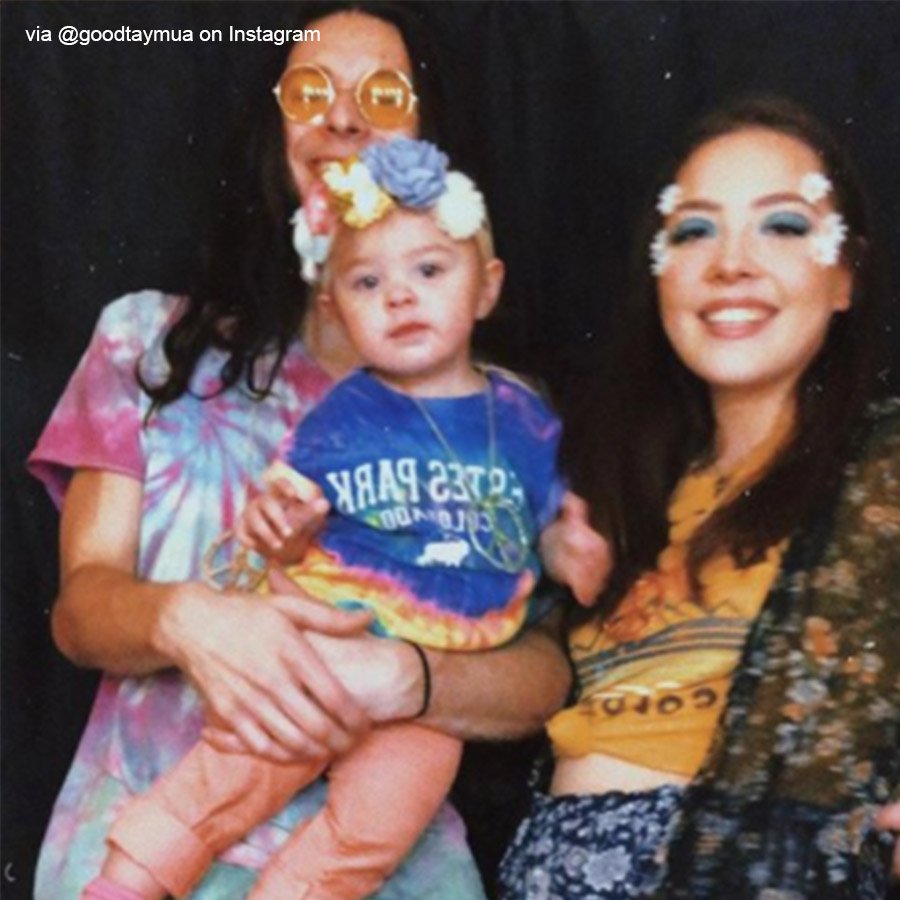 You don't have to be an adult to be totally rad! This family dressed up their little one in a cute tie-die shirt and big flower crown. Their matching peace sign necklaces are a great way to stay coordinated without looking exactly the same! Go for a groovy makeup look like this mom, or keep it simple—either way, you'll all be hip in your 60s costumes.
---
What's your favourite 60s costume idea? Have a groovy Halloween!
You May Also Like
[[1143]]