Posted by Anabelle Zaluski on 2020 Oct 19th
Fabulous Plus Size Costume Ideas for Halloween
Everybody should get a chance to look and feel great on Halloween night. That's why here at Oya Costumes, we carry a huge selection of plus size costumes! We have costumes from your favourite movies and TV shows, classic Halloween costumes, funny costumes, the list goes on. There really is something for everyone! If you're looking for high-quality size-inclusive costumes this year, check out our favourite plus size costume ideas.
---
1. Ursula from The Little Mermaid
Everybody loves Ursula! Even though she's the villain in The Little Mermaid, she's almost even more iconic than Ariel. If you want to gain your sea legs this Halloween, dress up in an Ursula costume! Grab some purple paint for your skin if you want to go the extra mile, or just go for a simple black dress. There are so many options for this costume, so go with what makes you feel comfortable!
---
2. Bavarian Bar Maid
This costume has it all: fun braids, a sexy corset, and a cute skirt! If you're a fan of Oktoberfest, dress up as a Bavarian bar maid this Halloween. These bar maid costumes are so fun and flirty, which means they're perfect for Halloween! Grab a beer, or your drink of choice, and start the party! This look is perfect for staying cute and comfortable on Halloween night.
---
3. Hopper and Joyce from Stranger Things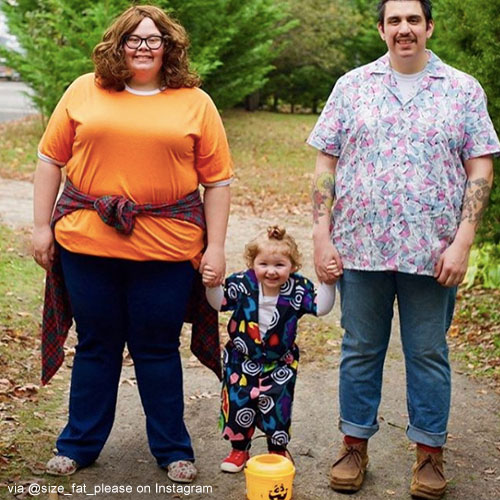 Season 4 of Stranger Things recently started filming again, so there's no better time than now to dress up in a Stranger Things costume! Do you ship these two together? It's hard not to, and we can't wait to see what happens with them in the next season. This Joyce and Hopper Halloween costume is perfect for couples! This family even dressed up their little one as Eleven. So cute!
---
4. Rey from Star Wars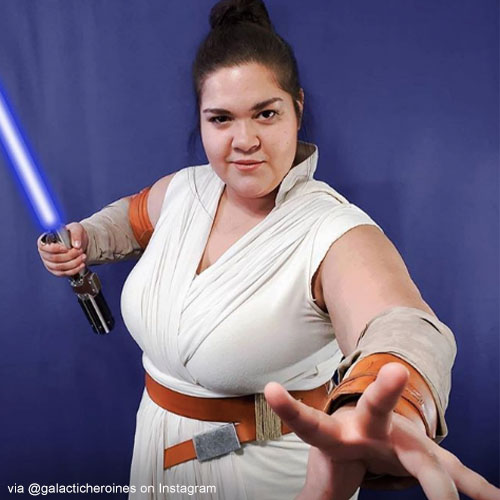 May the force be with you! Star Wars is a timeless franchise, and there are so many great characters. You can find a Star Wars costume for everyone—and every size! This plus-size Rey costume looks so polished while still being comfortable. For this look, get one of our classic Rey costumes and you're already good to go! Put your hair up so it's not in your way when you're fighting evil on Halloween night. Don't forget the lightsaber!
---
5. Bratz Doll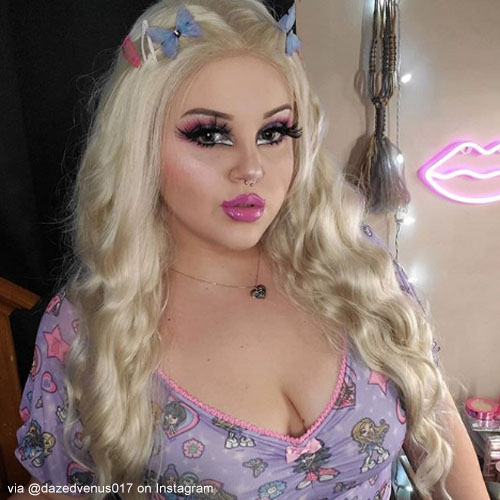 Are you ready for a blast from the past? This Bratz doll costume is such a good idea! If you're a makeup guru, you can make yourself look like one of these dolls in no time. Grab some Y2K-inspired clothing, a big wig, and some Halloween makeup to get started! Use lip gloss to get those signature big lips, and don't forget the sparkly eyeshadow and fake lashes!
---
6. Maleficent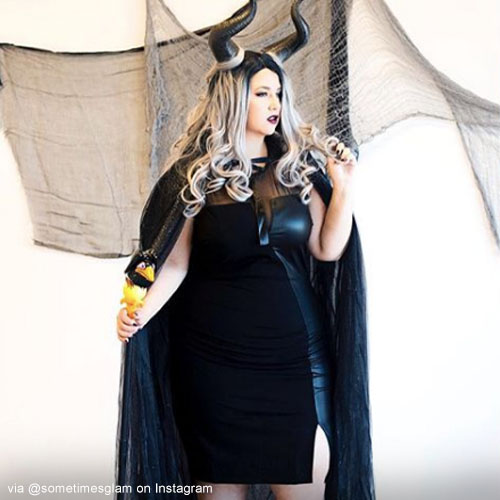 There's no denying it—Maleficent is one of the best villains in all of Disney's kingdom! She's so cool and suave in her all-black dress. If you're a fan of simple, chic accessories, Maleficent is the perfect costume for you. Her smooth black horns and red lipstick pull the whole outfit together. This is a great option if you want a simple sexy costume!
---
7. Gumball Machine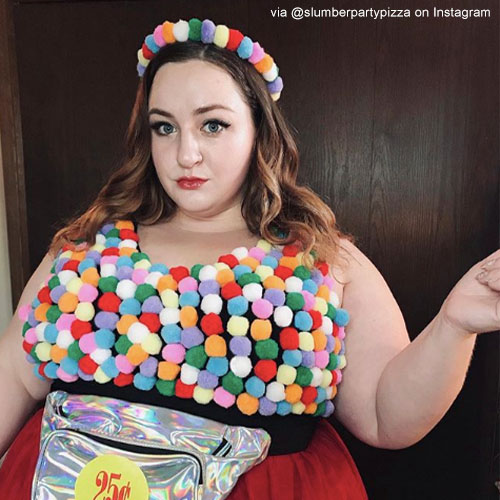 Are you looking for a funny costume or a unique costume this year? This gumball machine costume is a great example! Whether you're buying a new costume, or collecting accessories to make your own, there are so many options for colourful and fun costumes like this one. This person used rainbow pom-poms and a holographic fanny pack to make this look!
---
8. Snow White
Mirror, mirror, on the wall... If you'd rather be a good girl than a villain, dress up as a Disney princess like Snow White! Everybody deserves to feel like a princess on Halloween. There are so many princess costume options out there. You can dress up like a classic princess like Belle or Aurora. Or, become a more modern and independent princess like Moana, Tiana, and more! No matter what, you'll look and feel magical on Halloween.
---
9. Witch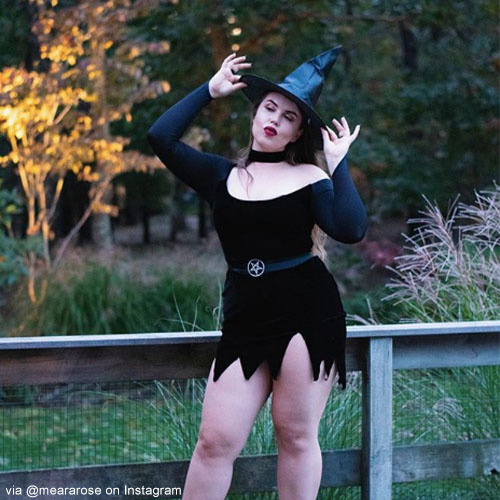 Which witch will you be this Halloween? Witch costumes are one of the most iconic Halloween costumes of all time! Whether you want to be a classic witch with a black pointy hat and a broomstick, or a character from your favourite witch movie, you'll look great in one of our plus size witch costumes. Witchcraft is so enchanting and mysterious, so you can bring your best energy to Halloween.
---
10. Wonder Woman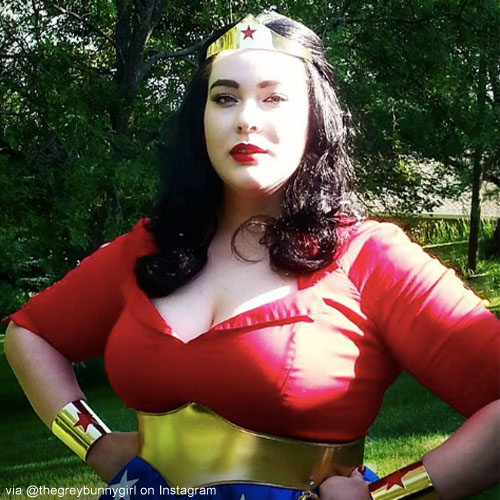 Wonder Woman is one of the best superheroes of the decade, ever since Gal Gadot took the role in 2017. She's got it all: she's beautiful, strong, smart, and an amazing fighter. Dress up in a Wonder Woman costume this Halloween! This plus size costume idea is perfect if you want to go on your own like the independent woman you are, but it also works great as a group costume.
---
What's your favourite costume idea for Halloween? We have tons of plus size costumes just for you! This Halloween, you'll be the hottest witch on the block. Happy Halloween!
You May Also Like
[[1097]]