Posted by Yasmina on 2020 Jul 29th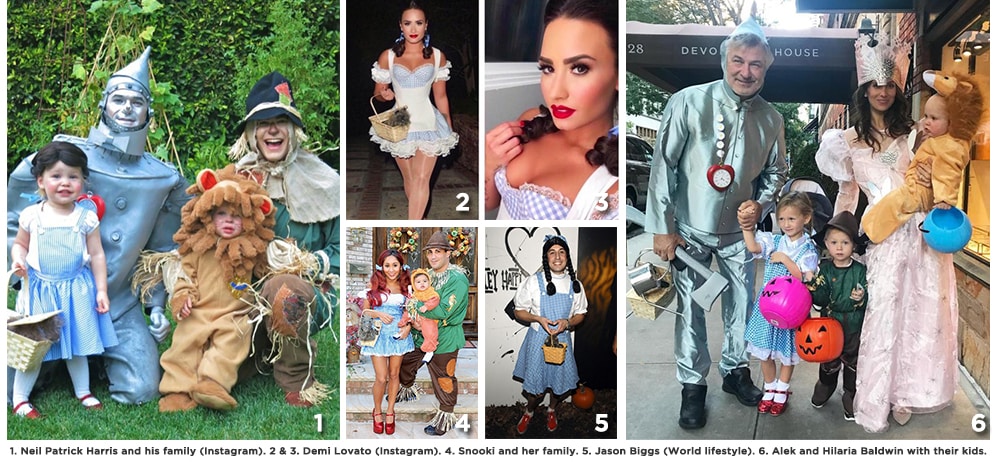 Trivia: Did you know… that Dorothy's slippers were originally silver, not red?
Welcome to the wonderful Wizard of Oz page. Here you will be taken on a tour of the tale with our costumes that are based on with those original movie characters. The Wizard of Oz costumes is a collection that includes the Lion costume, Dorothy costume, Scarecrow costume, Tin Man costume, Glinda the Good Witch costume and many more! The selection of officially licensed Wizard of Oz costumes will surely delight everyone who loved that classic film and wants to venture down at yellow brick road. Who could resist falling for the lovable Dorothy?
There's no better way to join in on her adventures than putting on the Dorothy Wizard of Oz costume. Or, you could step in the Lion costume and come as the endearing Cowardly Lion with a brave heart or be the Tin Man. Halloween is the best time to try on the Wizard of Oz Halloween costumes. Of course, Oz is famous for not only for its wizard but also for its witches: if you can't get enough of the Wizard of Oz and of Wicked, take a look at our incredible witch costumes. With our wide range of choices, which even includes the scarecrow Halloween costume, you can definitely act out your favourite character. So, come follow the yellow brick road in Wizard of Oz costumes. Don't forget your red shoes so you can go home at the end of your adventure! And if you need inspiration, here are some ideas for your costume.
---
Dorothy Costume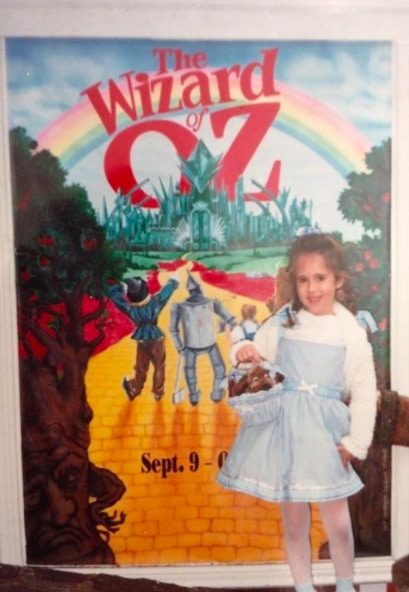 image via @downtheyellowbrickpod on Instagram
"I don't think we're in Kansas anymore, Toto!" Dorothy is the heroine of both the book and the Wizard of Oz movie. She's sweet and smart, and her blue and white gingham dress have become iconic. Dorothy costumes are great for pet owners–you can have your dog be Toto!
Trivia: Did you know… that the dog who played Toto earned $125 a week?
---
Tin Man Costume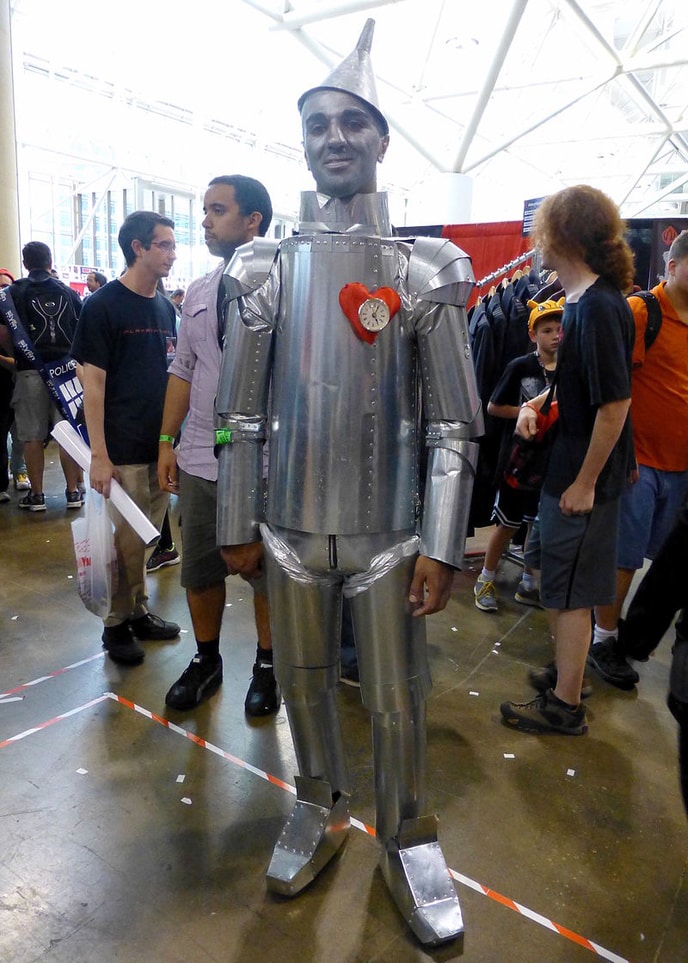 Source: GabboT – Fan Expo 041 on Wikimedia Commons, CC BY-SA 2.0
The tin man costume is a popular choice among boys of all ages, but also among adults. Try a genderbent Tin Man costume for a twist on this classic costume! His lovable and compassionate character in the movie makes him a favorite of all times. The silvery costume and the axe in air position is what distinguish the tin man.
---
Scarecrow Wizard of Oz Costume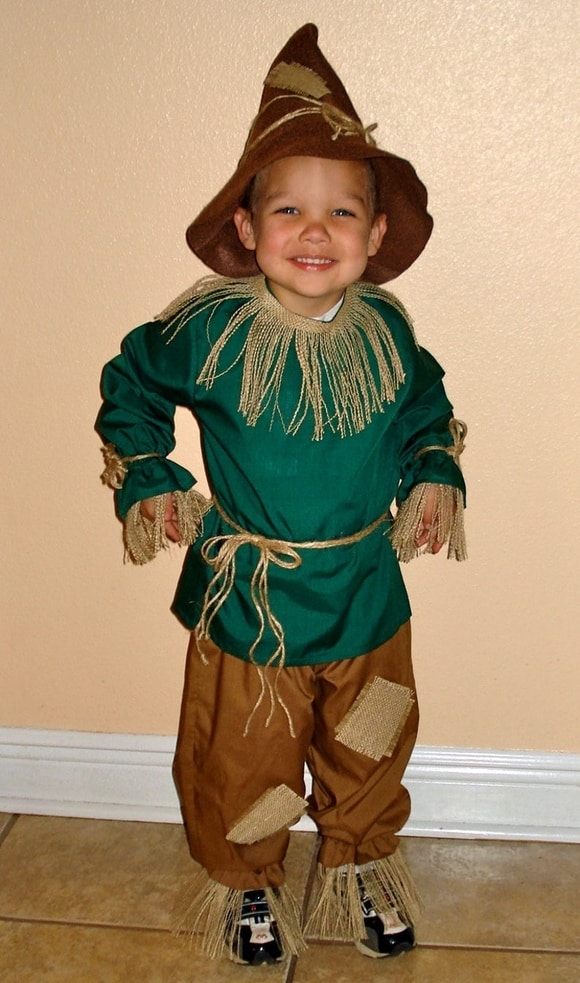 image via @mygirlygirlcreations on Etsy
The scarecrow costume is another all time favourite from the wizard of oz costume collection. It is especially popular among the younger age groups and is well suited for young adults and kids. It's a very versatile costume! You could go for a cute scarecrow costume (especially for children), or for a spookier version of the character by playing with makeup.
---
Wicked Witch Costumes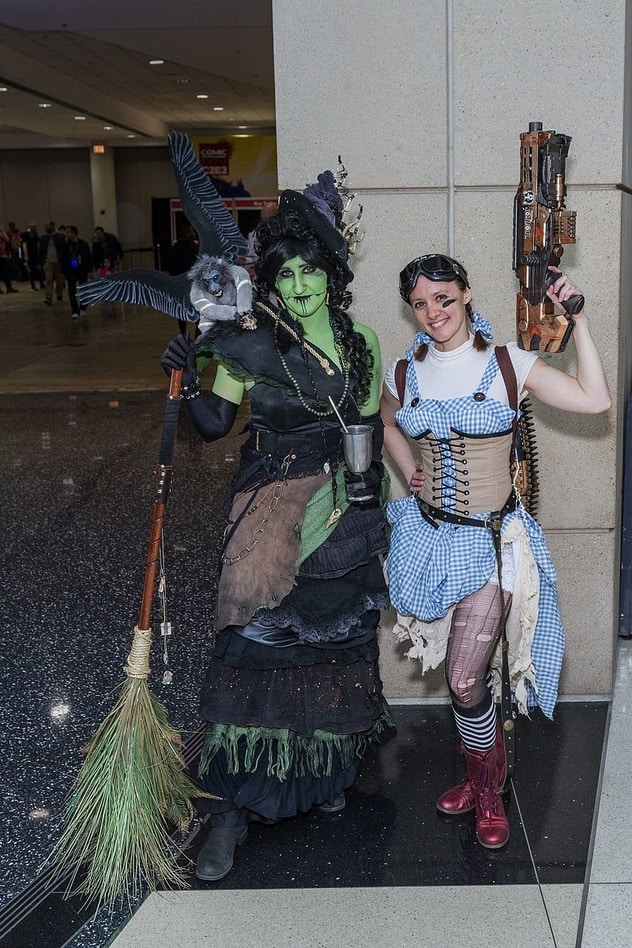 Source: Chris Favero from USA on Wikimedia Commons, CC BY-SA 2.0
The Wicked Witch of the West is probably one of the coolest characters in The Wizard of Oz. She even got her own spin-off musical, Wicked! The musical shows there's more to the Wicked Witch than the books and movies make it seem. She's a complex character in her own right, and she's fun to dress up as! Just make sure you use good quality green makeup.
Trivia: Did you know… that the face paint used for the Wicked Witch of the West in the movie was actually toxic? Thankfully, today, safe face paint is easily accessible.
---
Group Wizard of Oz Costumes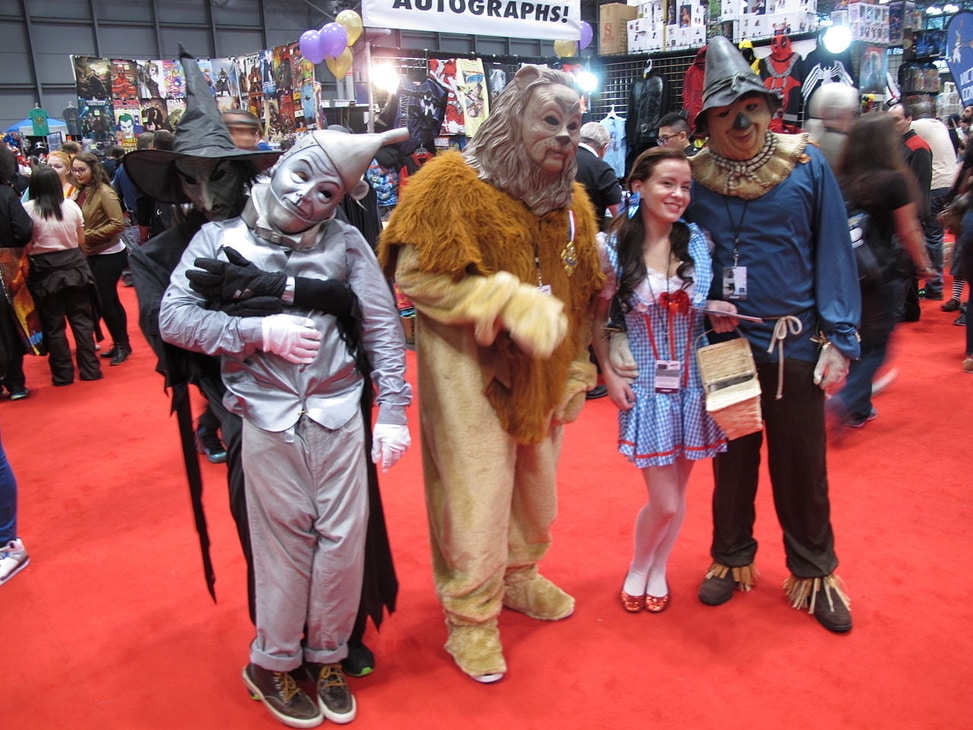 Source : Docking Bay 93 – Wizard of Oz on Wikimedia Commons, CC BY 2.0
Want something a bit more original? Try a couple costume with a Wicked Witch and a Flying Monkey, or team up with your best friend as Elphaba and Glinda. The Wizard of Oz is well-known for its cast of diverse characters, which makes it a great inspiration for group costumes!
---
Are you ready to have a magical day? We hope you loved our Wizard of Oz costume ideas! It's never too early to plan ahead for your next Halloween or costume party—who knows what kinds of tornadoes might blow through.