Posted by Anabelle Zaluski on 2020 Jul 23rd
Are you looking for a last minute, easy women's costume? Don't worry, we've got you covered. You'll be the talk of the town at your next Halloween or costume party with no effort at all! Take a look at our seven favourite looks for women this year.
---
1. Frozen
images from left to right: @princesskeilee on Instagram, @rozy2356 on Instagram, @tara.marie.glozier on Instagram
Go Into the Unknown and dress up as character from Frozen! Whether you prefer Elsa or Anna you can find an easy Frozen costume for you. This is a great idea because all you need is a dress, or maybe a wig, to look just like these characters. They're so recognizable and fun! If you've got singing chops, you can even put on a show and sing Let It Go at your costume party!
---
2. Angel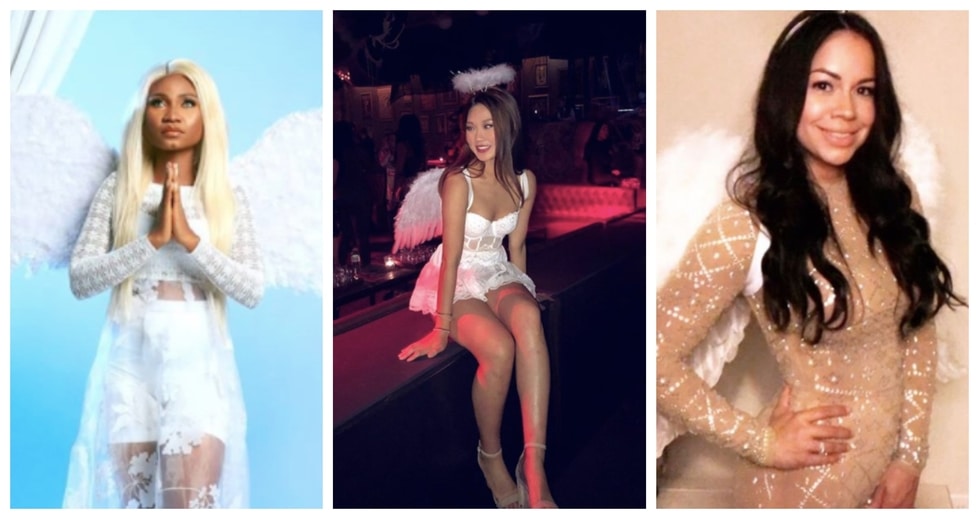 images from left to right: @nuellajames on Instagram, @49.al on Instagram, @moni_b_fit on Instagram
Are you naughty, or are you nice? One of the easiest costumes you can buy or make is an angel costume! If you're going out with your best friend, you can each dress as an angel or devil. It's such an easy costume, and you can be as creative as you want!
---
3. Harley Quinn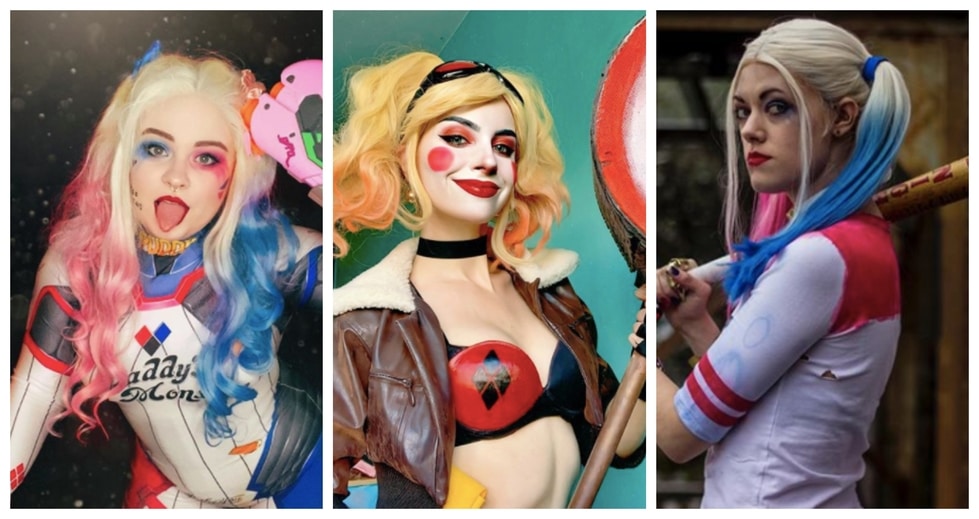 images from left to right: @ultronerdcosplays on Instagram, @martycipher on Instagram, @scavengepatchkid on Instagram
If you want to have fun, try dressing up in a Harley Quinn costume! Birds of Prey is a great movie about women's empowerment and independence. If you're going to a party with a group of friends, try to find more looks from Suicide Squad and Birds of Prey and grab matching costumes!
---
4. Cheerleader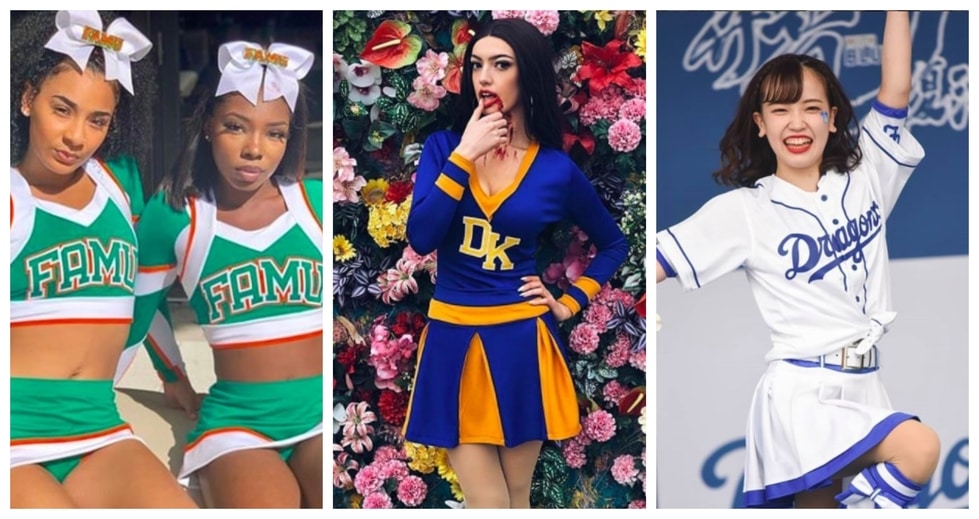 images from left to right: @officialblackgirlscheer on Instagram, @_meghanframpton_ on Instagram, @dragons_ssss on Instagram
Channel your inner cheerleader and add some pep to your step! Cheerleader costumes are great if you've got a group of friends, or just want to look fun and youthful on your own. You can buy a shirt, skirt, and pom-poms all in one for an easy and playful costume!
---
5. Flapper Girl
images from left to right: @adalavender on Instagram, @stavvycosplay on Instagram, @tyrakos_cosplay on Instagram
Party like the roaring 20s never ended! Try out a flapper girl costume and get dancing at your next Halloween or costume party. If you have a short haircut, this costume is extra easy. Just grab a fringed dress and some blingy accessories and you're good to go. This is a great costume if you want to spend your evening looking and feeling classy!
---
6. Belle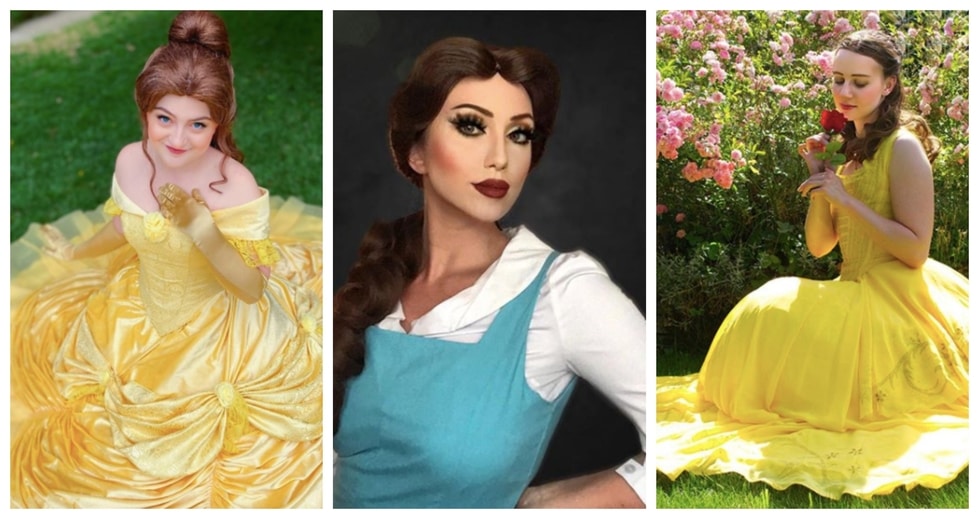 images from left to right: @_sarah.n.dipity on Instagram, @ivyashcos on Instagram, @princesse_cosplay on Instagram
Do you like feeling like a princess? Try an easy Disney princess Belle costume! Even though Beauty and the Beast first came out in 1991, this Belle costume is timeless. The bright yellow dress complements any skin tone, and if you're looking for something easier to move in, you can try Belle's blue and white look from the beginning of the movie!
---
7. Bar Maid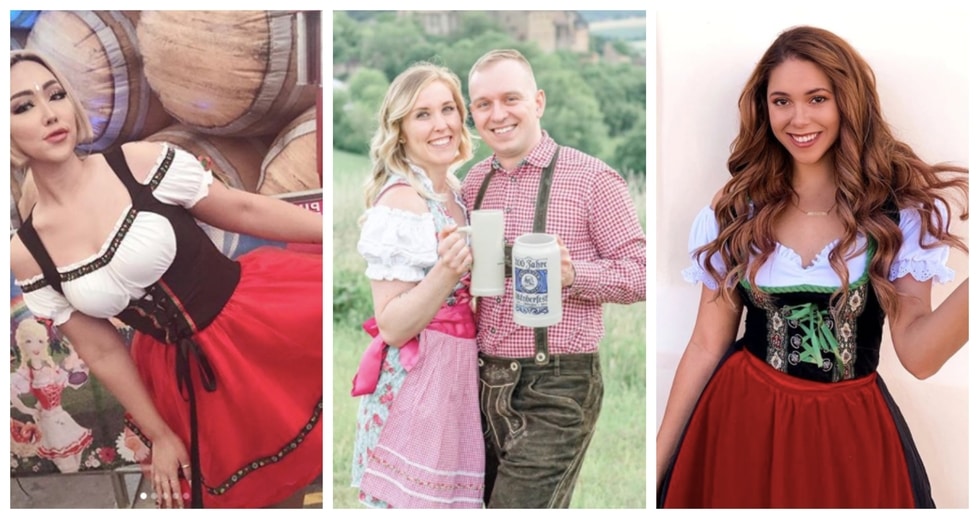 images from left to right: @cwaitnhyy on Instagram, @erinnkeala on Instagram, @funcostumes on Instagram
Did you party at Oktoberfest this year? Relive the fun! Put your hair up in pigtails and get a sexy corset shirt and skirt to channel this bar maid look. Lederhosen is always a hit, and you can customize your bar maid costume with different colours and accessories. Don't forget to grab a beer stein if you're a drinker!
---
Start your Halloween or other costume party plans now if you want to stand out! Grab some friends and check out our easy women's costumes section for even more inspiration!
You May Also Like
[[1102]]